Just adding some stuff. i want to sell or trade this stuff. Everything in here can either be bought or traded. things from the smash and grab will be listed. Bumps get +K. For trades offer me jiberish, saga, diamond supply or anything you think is cool. goggles jackets really whatever you want.
Electric Autumn: Size XL Condition 8/10. just worn a few times and has a little bit of wave to the zipper. this is still really nice but i have gotten my use out of it.
I have this From our Earth Crew size Large Brand new with tags! not from smash and grab. ive had this for a while and i am ready to let it go. offer trades or buy it please.
Macho Blue size Large Brand New with tags. this is from smash and grab and i like it. so it will most likely be only for trade unless i get a good cash offer. i do not want to give it up for the 40+ship cause its smash and grab. so if you offer that and i say no dont get pissy.
Also the Dripcheck Blue is large brand new with tags. its smash and grab as well and it is in the same boat as the macho. want to keep it unless there is a trade i want or a good cash offer.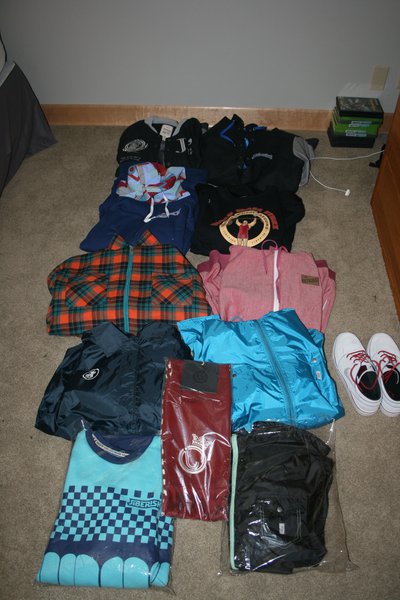 thats it! pm and or post your offers. feel free to ask any questions.
PLEASE READ THE THREAD. I hate answering questions ive already posted. dont be lazy and just read.