Haven't been into airsoft for a while, this stuff has no use to me. I won't be offended by lowballs, seriously. I really want this stuff out, offer up.
PM ME FOR PICS if I don't have them up.
Items:
KWA KM4 RIS- 10/10 condition, bought in 2010 I believe, never used in game, only used to plink in the backyard. Upgraded with a Madbull 6.03 tightbore, some nice tan rail covers, and a G&G vert. grip. Old ICS 3-point sling. Original stickers are still on, barely any wear. Includes original high cap mag. Worth probably around $375-$400 new. Asking $250 w/o shipping, very willing to negotiate.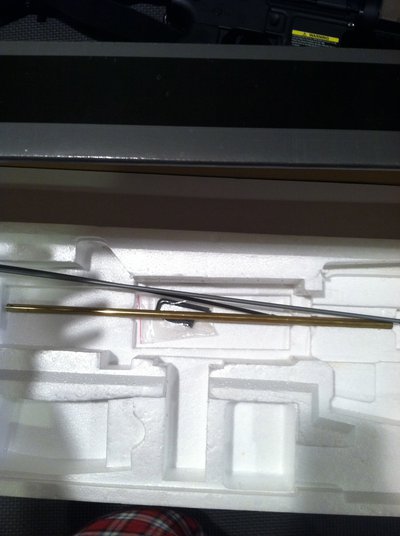 original barrel in box, tightbore is inside
(4) King Arms mid caps- These hold about 140 bbs, they jam every once in a while but are very good on the whole. 7/10. $10 each, will negotiate price if bought with M4. PM me for pics of these.
Condor Tan MOLLE plate carrier, triple M4 mag pouch in OD, dump pouch in OD, decent condition 7.5/10 $20
Like I said, prices are negotiable, feel free to lowball.