-prices include shipping in the US
-NO TRADES AT ALL
-checks are prime
-did i mention no trades?
brand new 184 new lifes-$400
brand new causwell reed flannel XL-$40
brand new causwell massif jacket L-$85
slightly worn eric pollard jacket (the white/orange one) XL-$200
brand new Smith I/O Gold Sol X Lens-$50
brand new Smith Maze (glacier grey legacy) XL-$50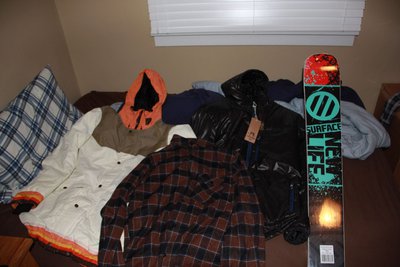 the photo doesn't have the smith lens or helmet, but i can get photos of those if you want. thanks for looking!