Heyy :) Ive got a few pieces from my collection im throwing up cus i want some new stuff or cash.
So for trades i want any jiberish things. 09/10 or before takes priority. But offer up :) worst i can say is no :P
I'm sorry for sideways pictures :/ I can get more if needed.
I do have a much larger amount of jiberish as well. So if you want to know just pm me and ill send you the list :)
First up we got a Large red Ignant. Yes its a large but its still got a 32.5 in zipper length. 9/10
Nothing major no rips or anything. Minor pilling on the ribbing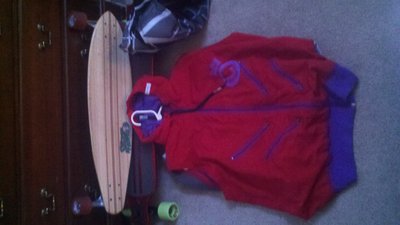 Want anything 09/10 or before for trades. Dont really want to sell but throw me a cash offer if you really want to.
H/O Is a Large Aristocrat Plus cash.
Next up we have a Large Mint Newschoolers Collab. 9.5/10 on this. Ive only worn it to school a few times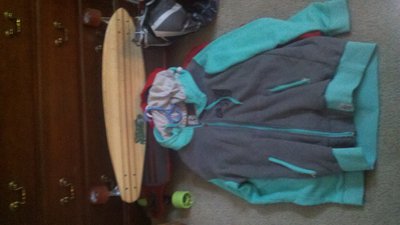 Will trade for any other jiberish so offer up.
H/O is 80.
Next we have a Large Break the Dials grey crewneck
Really sick piece, one of my favorites so its gonna take a good offer to get it from me. 9.5/10 worn around a few times.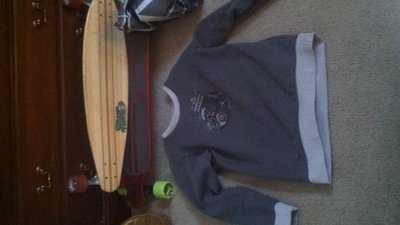 Offer up will trade for other crews in 2xl or smaller.
No offers yet
Then we have a Large 10/11 Leve 1 Collab Red. 8/10 Few stains on the ribbing and the white part nothing major.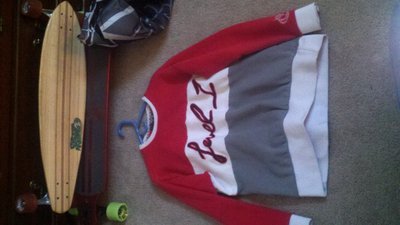 Offer up.
No H/O again
Lastly we have a Pretty Lights X Jiberish New Era Fitted in the Blue and Grey color way. Size 7/14
This is my favorite hat and will take a hell of a good offer to get from me. but throw things out there. worst i can say is no.