Yo every one, trying to sell some unwanted items to buy a pair of skis. Offer up, I dont get offended on low-balls. items willing to trade for: jib, marker dukes or jesters, anything with a zipper length over 33", but if you have anything, offer it up i'm always open minded. love = +K. hate = -k.
First off smith helmet size xl. 7/10 condish, some scratches on top and a tiny dent about the length of a quarter. $45.
Next is a pair of line 1260's. 163 cm, super old school. pretty much just an urban ski. two unfilled core shots and an egde crack. they're on their thrid drill, so you need to buy according to the boot size. rossi 11.0 free's- drilled to a 28.5 boot, but the heel piece can move back about an inch and a half, but not forward at all. 6/10 condish. Not sure what year they are. $50 ish.
Next is an XL Armada JBS hoodie. 8/10 condish. a few small stains on the sleeve cuffs and a small wine stain on front that is super faded, barely noticeable. $45.
Then I have a bonfire thermal size XL, super warm on a pow day 10/10 condish, wore out of the house once. And an XL (but fits more like a medium or large) Oakley rasta hoodie (t-hall that shit). 8/10 condish. $40 each.
These next two i am selling for a homie, so i cant accept trades on them unless he's cool with it.
First is an XL Nomis, never skiid in. 9/10 condish- $45.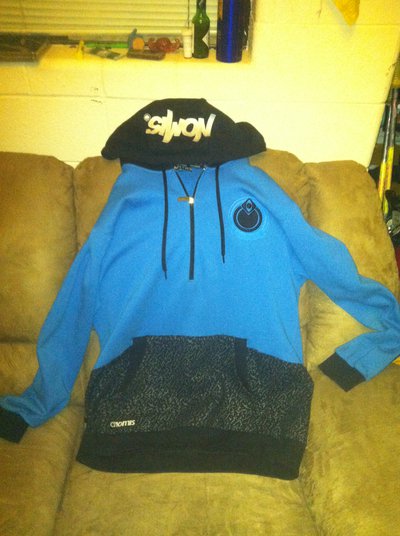 And last is an XL white volcome fleece or wooll zip hoodie. VERY WARM. 8/10 condish. looks yellow in the picture, but its actually white. $40-45.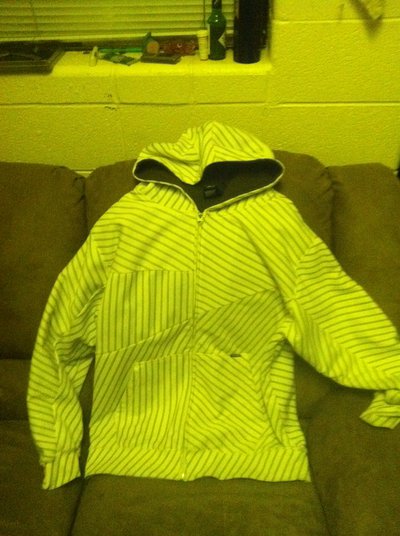 Thats it for now. bumps = +k. thanks for lookin, cheers