2012 Rossignol super 7:
length=188
Purchased these last year about mid season but was not able to ride them at all due to poor snow conditions. These skis have a total of 6 days on them. Selling them because at 188cm I've realized that its too much ski for me. No significant damage. Skis will be sold WITHOUT binding. I will be removing the binding to use on new skis.
Asking price is $450 but bid up.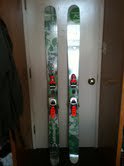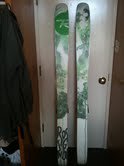 K2 Obsethed:
length=169
year 2008
purchased this ski a few seasons back. It definitely has had some miles put on it however there has never been any significant damage done to it. Great all around ski just selling it because I've grown and moved on to new skis. Is mounted with Marker Griffon bindings.
Asking $225 for the complete set up
$100 for the skis
$125 for the bindings
again this is negotiable so bid up.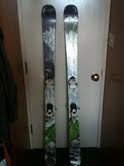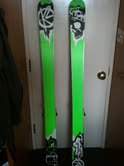 Spyder Jacket:
This is a heavy jacket not a shell. Only used a handful of days and the only damage is tear in the mesh of the interior goggle pouch. Originally this jacket retailed for almost $400. Loose baggy fit and very warm.
asking $75 but flexible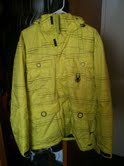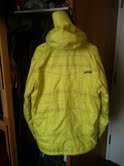 Selling all this stuff to pay for new Line Mr Pollard's Opus skis. They run generally under $600 dollars so hopefully this ends up covering the cost