Ok so ive got a few items here for sale. The only trades I will accept are XL or XXL jackets. Pm me if ur interested in trading.
ATTENTION
: I will pay shipping for everything except boots in the US. Other countries must pay shipping.
1) First thing I got here are a pair of white solos beats by dr. dre. They r in great condition. No marks at all. I do not however have the original box they came. I only used them a couple times a month and just had them lying around. THe only thing wrong is the white plastic around the wire on the left ear is cut. It does not affect anything on the headphone and u cant even see it. I also have the case, an extra wire, the manuals, and an unopened wiping cloth still in the plastic. Highest offer but keep in mind these things they r in great condition.
2) second, i have a pair of sapient yeti snowboarding boots that have only been used 3 or 4 times. They are in great condition. Unfortunately, buyer would have to pay shipping. Looking for about $80.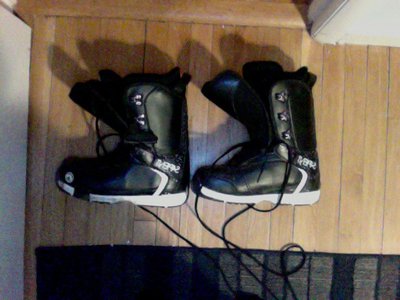 3) Third, i got a large, blue O'Neil jacket. Its a great jacket but unfortunately I grew out of it. Its got a powder skirt, armpit vents, and a detachable hood. A few small scuffs on the back of the left armpit. Also a grass stain on the left side of the zipper that is only noticable when u r inches away. Looking for about $80.
4) Lastly, i have fifa 12 for Xbox 360. Only played it a couple times and lost the game manual. Also the online pass is used up. Lookin for $30.