This shit is way too fun, but I'm getting old and need to focus on school and other projects.
Custom painted purple faceplate cause I'm artsy (if you couldn't tell from my instagram pic). It's the model with the chip that came out after they fixed the RROD issues AKA the one right before the touch buttons. Shit works flawlessly.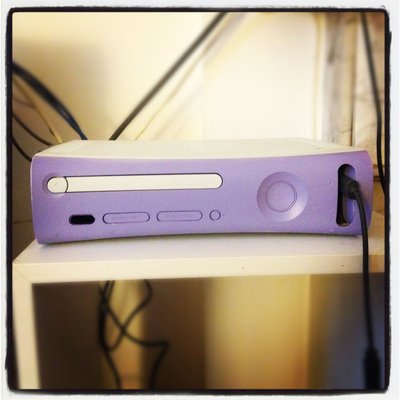 Comes with two wireless controllers with a plug and play thing, mic, HDMI cable, ethernet cable. HDD is 20 gb, also has the built in .5 gig memory. And then you can have my XBOX account which includes a shitload of gold guns, awesome KD ratio, and Elite (so all DLC for free this year).