Hey. got everything in the picture for sale. Comes with everything you need.
-Canon Vixia HF20. (Alone it was worth somewhere around 1 200$) Full HD. 32gb of INTERNAL memory plus Memory card slot. (Here's a review,
http://reviews.cnet.com/digital-camcorders/canon-vixia-hf20/4505-6500_7-33483229.html)
and also comes with the biggest battery available for 120$.
-Opteka Fisheye 0.3x. Babydeath as many people would call it. (120$ value)
-Cheap Fisheye (40$ value)
-Opteka Grip. (35$ value)
-All plugs and cords needed to make it work.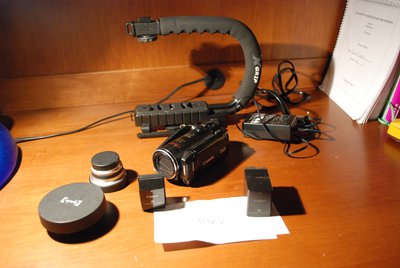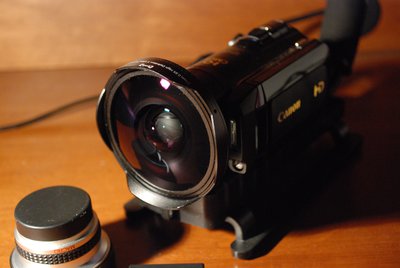 Offer up. No low-baller please. PM me if you are interested. Paypal only, no trades. and Buyer pays shipping.