So, I'm turning this here mannequin into a speaker and can't decide where to put the drivers.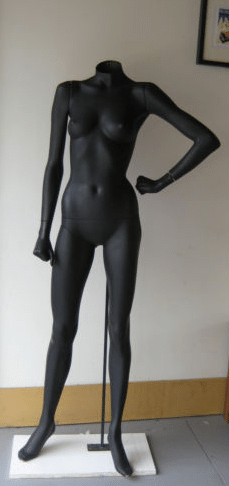 I have two 6 inch woofers and a 1 inch silk dome tweeter. (Tossing up a couple of 2-3 inch mids, but then I'll have to make a new crossover and I don't know if I can be bothered). So,
option A:
woofers in the boobs, tweeter in the belly button.
Option B:
woofers in the cheeks, tweeter TBA (possibly vajajay...). Bearing in mind this is probably going to be a V day gift for my lady friend, so not too crass..