All prices are OBO. +K for bumps, Not really looking for trades but if you have something cool offer up.
1st. Jiberish On Point 3XL. Washed and Dried with a wavy zipper.
Zipper length is 33inches. 40$ Shipped
2nd. Oakley Brown Hoody Large. Rarely worn.
Zipper length 25.5inches Shoulder to hem: 28inches.
35$Shipped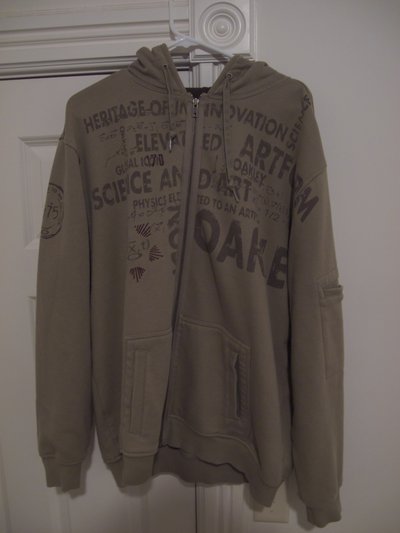 3rd. Sublux Banner 4ft 10in X 2ft 10in. high quality vinyl.
If you are wondering what Sublux is check this thread from 2003 by liam downey
25$Shipped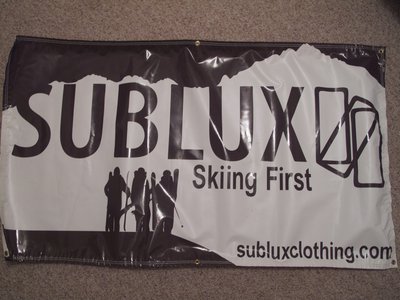 4th. Signed Sammy Carlson Poster. The white spots are just the reflection from the ceiling light:
1ft 6in X 1ft. 10$ shipped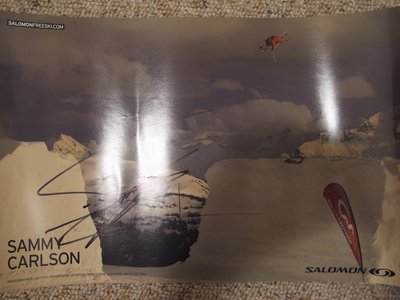 5th. Oakley Cohesion Jacket. Large "Loose Fit" 15k/25k waterproof/breathability.
Slightly puffy. Super warm. Model is 6ft 1in. 45$shipped
6th. Assorted T-Shirts: 15$ each, 25$ for 2
Salomon Snowboards Dirty Sanchez Shirt. Medium
Oakley T-Shirt. Medium
Legends of the Hidden Temple Red Jaguar Shirt. Large
Volkl/Technica Shirt. Large
Salomon Helping you ski backwards since '98. Medium