alright for my second sale here on newschoolers i have some goggles and jiberish
first we have my old googles they just dont fit my face that well and i just got some new ones so im putting these up for SALE ONLY because i need money for new skis. They come with two lenses and a case. the goggles are about 7/10 and the lenses have some small scratches, and the straps have some piling.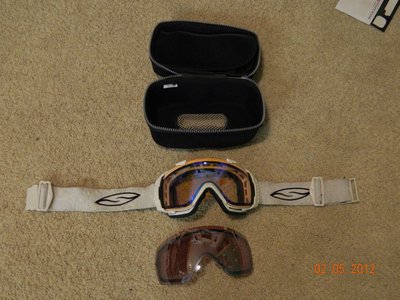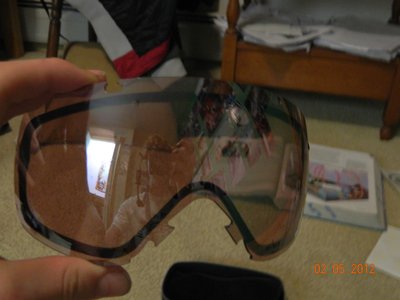 next we have a 4xl blueberry flannel its in perfect condition except for the bottom button which is missing. you probably would be able to find another button somewhere and put it on.