Hey everyone, i have an ipod touch that i am trying to get rid of.
I would say it is 7/10 condition.
It is a little scraped up on the front screen and a little bit on the back.
There is a grey spot that is about the size of an application square that is from dropping it.
It works perfectly fine; even on the gray area so make me an offer that I can't refuse or try to trade me something.
I want:
Any jiberish bigger than xl
Oakley crowbars or splice
I am open to absolutely any trades because i have a nano and am perfectly happy with it so reply in the thread or send me a PM!
Photos will be in my pictures if they do not upload correctly.
Thanks, Derek
Pictures: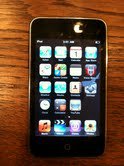 The grey spot is in the far right center over the settings app (more pictures of it upon request)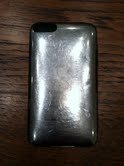 scuffed up back
I will be willing to add in money or other products if a trade offer is good enough.