i am only looking to trade for one thing: a canon dslr t2i or better. willing to negotiate how much cash i give with whichever ski. other than that, everything is for sale.
with the snow finally coming down, how's about some pow skis?
i have 3 sets of skis.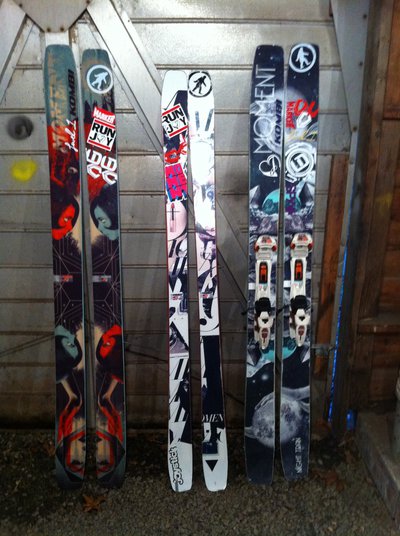 first are 186 ghost chants, almost brand new. literally only ridden 4 times, immaculate condition no scratches, dings or even scuffs. bases shown below. center mounted with dukes. $400 shipped (obo)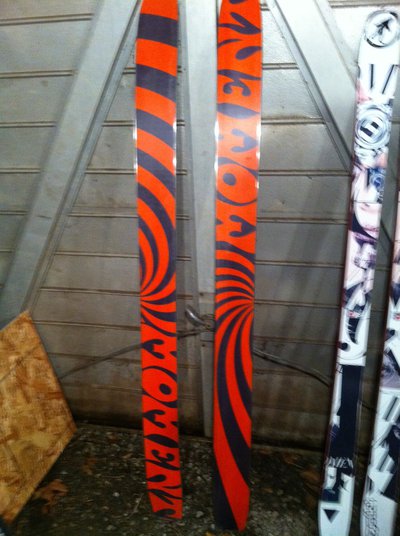 second are 178 reno jibs (with vice topsheets) that were backup skis. rode them urban maybe 5 or 6 times? edges are dulled, and there is one gash to the base, shown below. one trip to the shop and a tune and they would be awesome park skis. center mounted with jesters. $150 shipped (obo)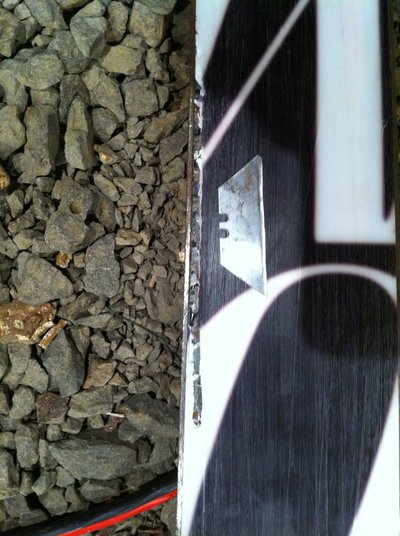 last up are some 186 night trains. my favorite skis of the group, and i rode them about 20 times, the last few days heli skiing in telluride with not a lot of snow coverage. therefor there is a little bit of base damage to them, but i'm sure with a little bit of love they would be a great set of skis. damage is pictured below. they can come with or without dukes, mounted somewhere between 2 and 3 cm back from center.
skis: $300 shipped (obo)
bindings: $250 shipped (obo)
skis+bindings: $500 shipped (obo)