StartFragment
Looking to sell a few things to hopefully buy a new pair of boots. PM me or Post with any offers/questions....everything MUST GO. Shipping from Burlington, Vermont. Model is 6 foot 3.
FIRST OFF....selling
Electric EG2 Green Chrome Lens – Sick lens (9.5/10 condition). No noticeable scratches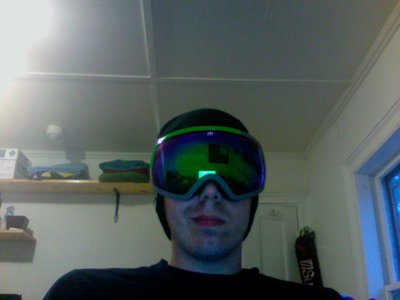 Original Full Tilt Black Replacement Tongue - Large. Flex 8. Perfect Condition. Used once
XXL Red Nike Snowboarding Jacket - Bought last year, used for half of a season. One of my favorite jackets i've ever owned. Zipper Length of 35 inches. 9/10 condition. (Photos Below)
Large Bear Rug Foursquare Pants - A few years old, 8/10 condition (cuff wear), 15K, with added velcro to buttons. Solid pair of pants.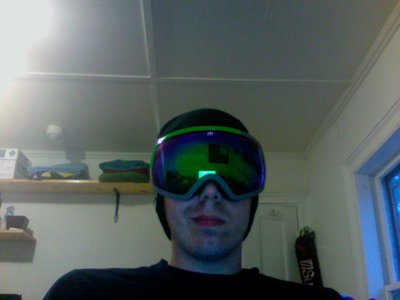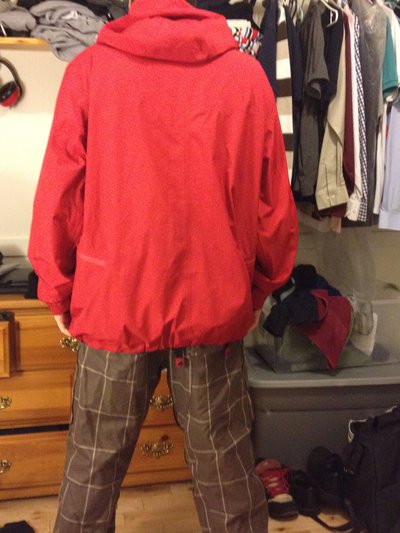 XXL White Puffy Foursquare Jacket - never used for skiing (9.5/10). 34 Inch Zipper.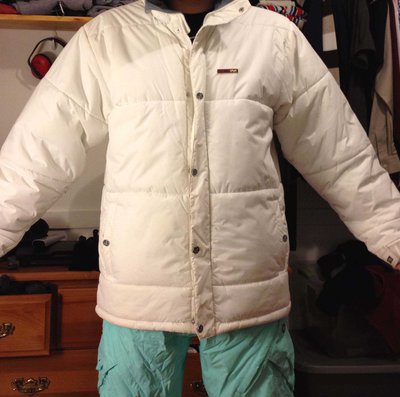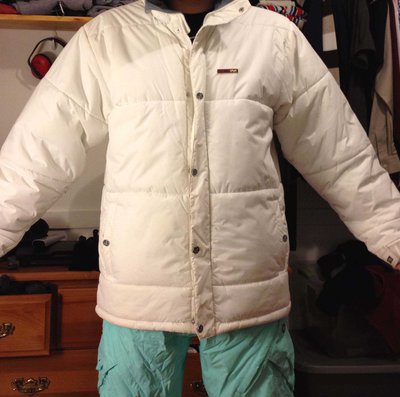 Large and XL ( 1 pair each) Foursquare Pants (Same Color from order mixup) - Both 15k, Large (7/10 condition because of red rail marks/rips on lower leg) and XL (9.5/10 condition with only minor cuff wear).
Extra Large (XL)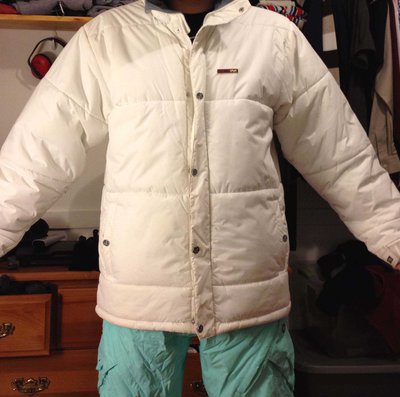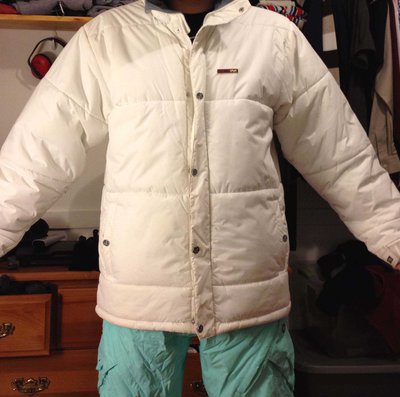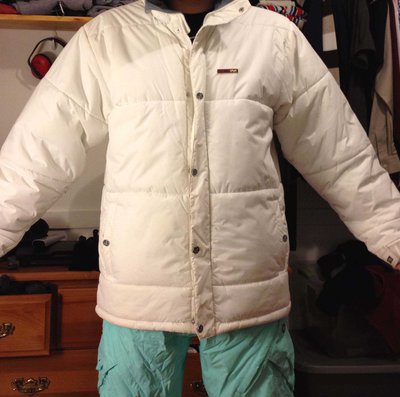 Large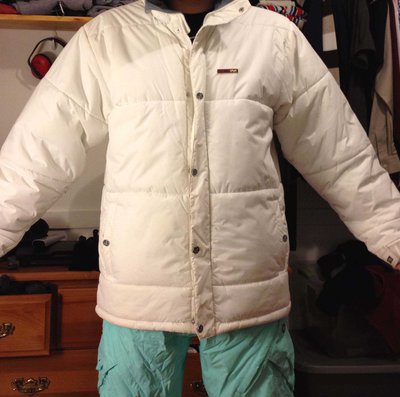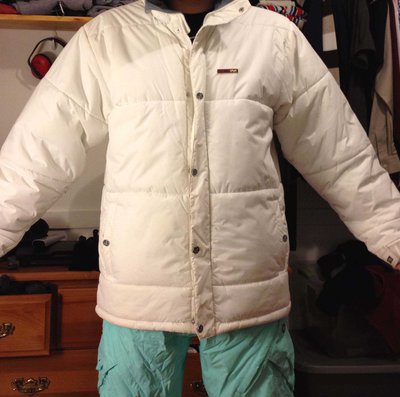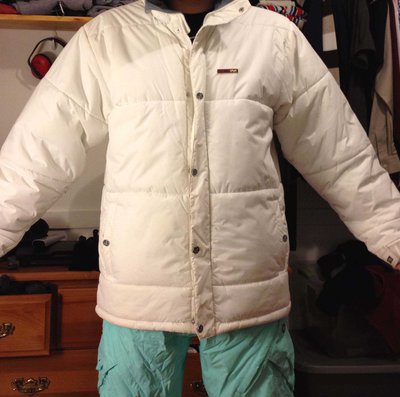 Finally,
my size 29.5 Full Tilt Camos....if I can sell everything else or get a good price. Used for 2.5 seasons...in great shape. Need them until I can buy a suitable replacement.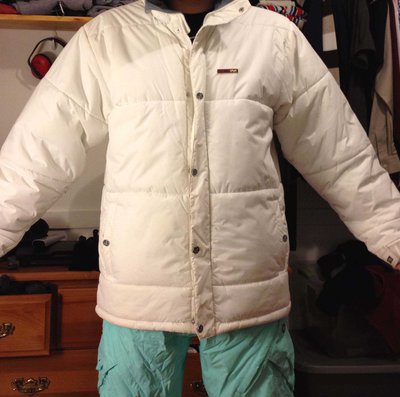 EndFragment