so i figured i'd throw this out there to see if any smaller-stature folks could make use of it...or possibly their ladyfriends? my girlfriend's friend (a shorter, big-boobed female, maybe 5'3" 120lbs) actually fits this jacket perfectly...well it's a tad big on her, but you get the idea. if there's not enough interest, i'll just hang on to it and occasionally use it i guess.
bought this jacket from backcountry a month or so ago for a pretty good price (nearly as good as the SAC price). after duty/taxes to bring it back into canada, however, (i sorta got gouged on this one) i paid around $275 for it in the end. it's a sick coat, but it just doesn't fit me right. i'm 5'7" and 145lbs, and all was good, except for the length of the arms, which were a bit too short (but i do have somewhat longer arms for my height). that, and the fit is just a bit too steeeeezy for me. wore it on the slopes maybe 4 or 5 times to see if i could make it work. basically still looks brand new (i'm a cleanliness nazi when it comes to gear upkeep, so worry not). looking for something a bit more technical-shell'ish to tour with, and less of an insulated jacket, so i'm trying to offload this, preferably to a canadian (but i can mail it in the US as well).
sweet ass features:
-gore-tex 2L throughout, taped seams, waterproof zippers, etc
-wrist gaiters, left wrist watch window
-pit zips, insulated w/ inner fleece on the back section
-removable hood, removable powder skirt
-cool hiking suspenders to drop the jacket behind you without actually having to wear it when you're hiking/touring
http://www.youtube.com/watch?v=RdJERgTq7c4
check that video from orage for a little more info.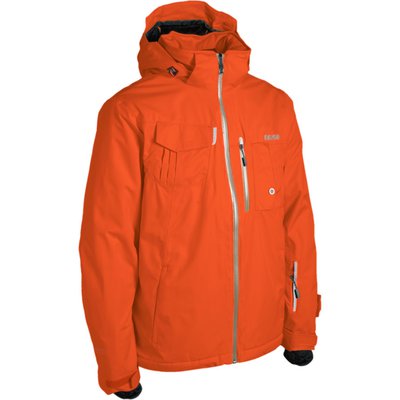 http://www.backcountry.com/orage-sparwood-jacket-mens
spice (orange) colour, sz. small, mint condition, basically brand new. hoping to get $200 shipped (canada or US) back for this. any interest out there? i'll post actual pics of the jacket if there's interest...