So basically I recently had to get creative with fixing my skis because this happened to one of my tails...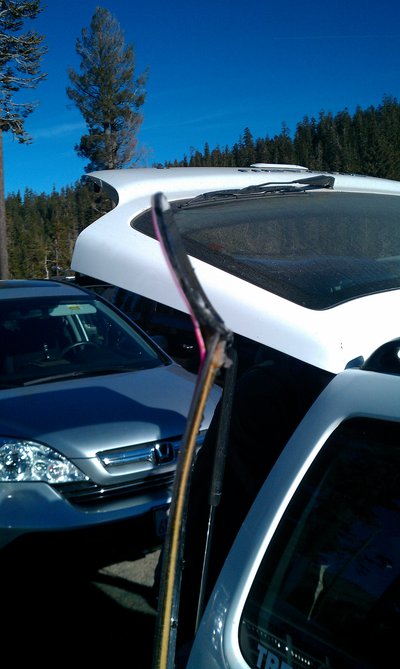 So a friend and I decided the best way to repair this was to put a nail through the tail, bend it up, and tie a string from the nail to the binding! Shit works great, pic of said fixings...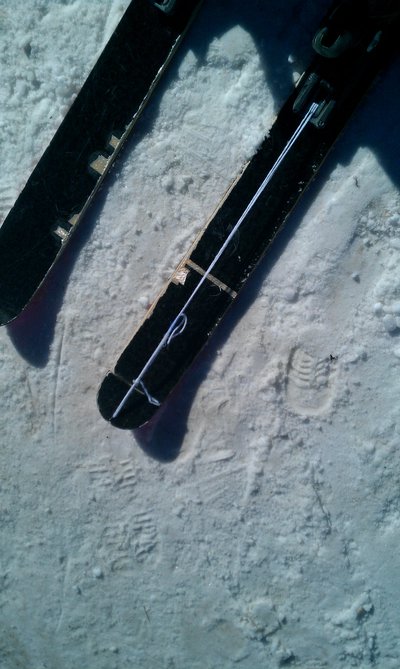 That way the string pulls the tail up so it doesn't catch on shit.
Anyone else done some creative repairs?