Hey NS I have some things I no longer use so maybe you can use these.
-Pay pal, or Cash (we will work something out)
-I am open for trades just ask
-Buyer pays shipping
Any questions just PM me
Bumps +K
-First off we have a pair of Oakley Gascans, White Polished Frames with Black Iridium (mirrior) lenses.
The frames are 10/10 condition and the lenses are 10/10. I try to keep my shades looking fresh and in good shape. Lets say $40 dollars OBO. (Payed 90 for these in 2009)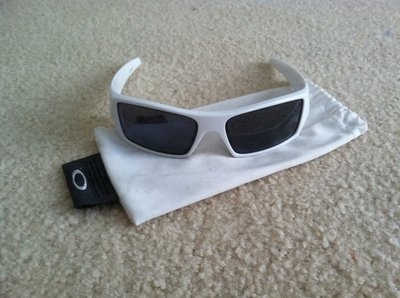 -Next we have a pair of Oakley Half Jackets, Jet black frames with Black iridium lenses.
The frames are 9/10 condition only a little scratch which is NOT noticeable at all unless looking for it, Pics will show it. Lenses are 9.5/10 a small 1mm nick at the bottom of the lense not in field of vision at all. Lets say $40 dollars OBO (Payed $110.15 for these in 2006 lol)
Both come with micro-fiber bags and original boxes.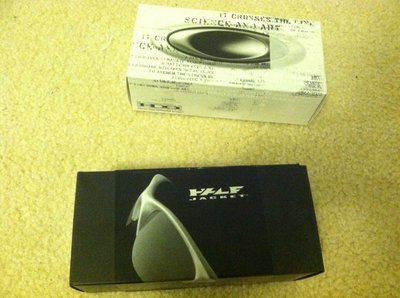 - I have a Atlanta Fitted size 7 3/8 10/10 condition. Worn maybe 2 times.. $15
- Vans trucker hat I got at Vans Warped Tour 10/10, never worn.. $10
Buy both for $20? OBO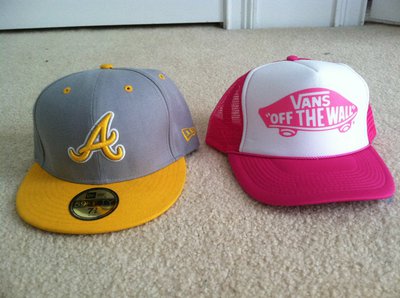 -Next we have a Rogue Status Medium Tee, 9/10 maybe worn 5 times.. $10 OBO
Love to Hate me on front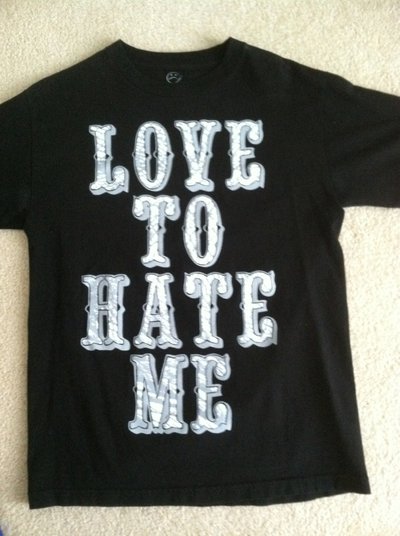 Hate to Love me on the back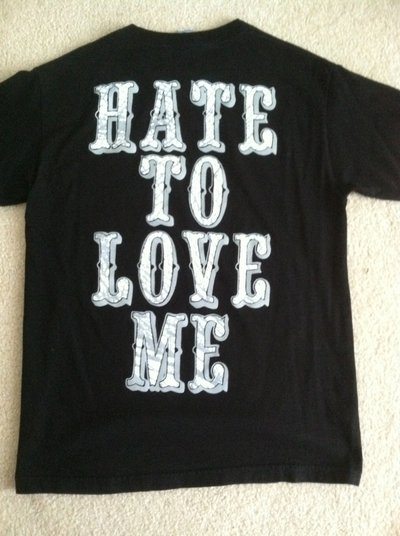 -Next we have Medium Hurley tee, 10/10 condition worn 2 times.. $15 OBO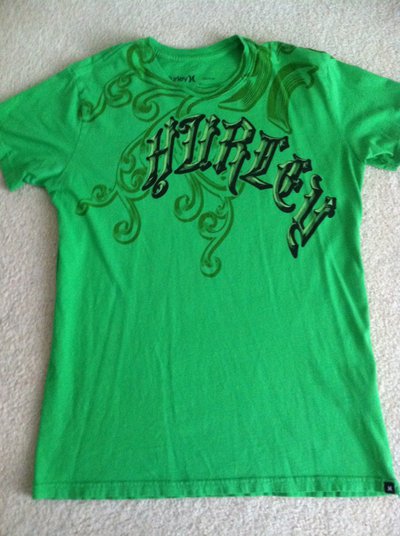 Two custom TALL Tees I cut and stitched together, never washed and never worn.
I put my daughters palm print on the back just as a little cool thing when I made them.
-Rasta is about 31 inches long
-Grey and blue is 35 inches long
$10 each or 15 for both
Finally some stickers, just PM me!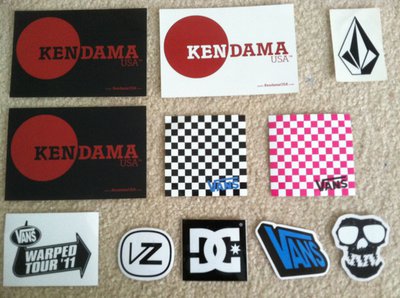 Happy shopping, hopefully there will be something you need!