So I have to get surgery in two weeks for my torn meniscus in my knee and I will be out for the majority of the season, and then I'll probably be limited to filming. I only got to go skiing twice because I broke my arm prior to finding out about my knee, which went unnoticed while my arm was broken.
So Here's The Deal:
-Bumps = lots of karma points for you from yours truly.
-I AM UP FOR TRADES - Show me what ya got... I need a new helmet if this one goes, a light c-bar lens, & beanie(s) specifically, but I'm up for offers for other goodies.
-Prices are OBO.
-Buyer covers shipping cost.
-Pay over PayPal (I am not 18 yet so I will be using my mom's PayPal account).
-Can get more pictures upon request.
-I hope your season goes better than mine.
-This is my first sale, which is why I have no sale feedback. But my purchasing feedback (only one thing though) is great.
-Happy shopping!
FIRST, an Analog Danny Sig Jacket - $80
-8.5/10 for some minor stains.
-Size Large.
-Zipper length 33".
-Got it in early '11.
-Best feature - snack pocket! (Pocket with lunchbox-like lining)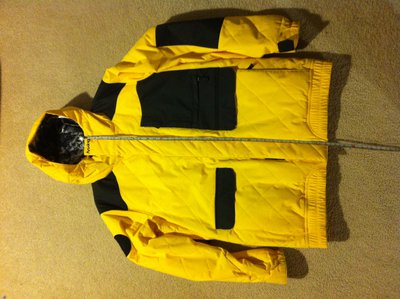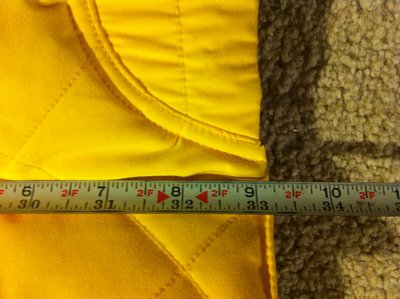 SECOND, a Nomis Era Zip Hoodie - $35
-8/10 because it has that post-wash sweatshirt feel.
-Size Large Tall.
-Zipper length 29" in front, 31" in back.
-Washed a few times, worn skiing once.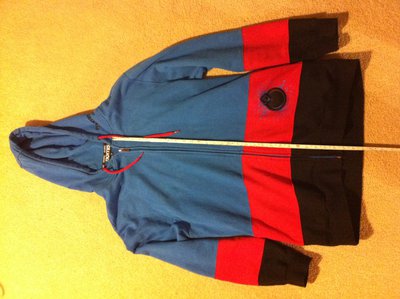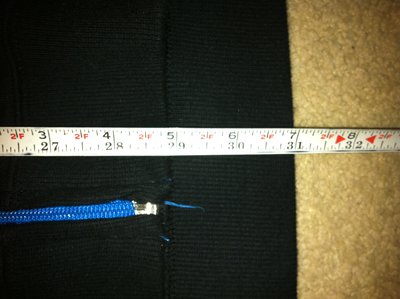 THIRD, RED Mutiny II Helmet - $50
-8/10 has a few scuffs & stains, but I'll try to buff them out if anyone's interested.
-Size Large.
-Has homemade audio system in the ear flaps.
-If you want the stickers, you can have them. If not, I'll take them off for you.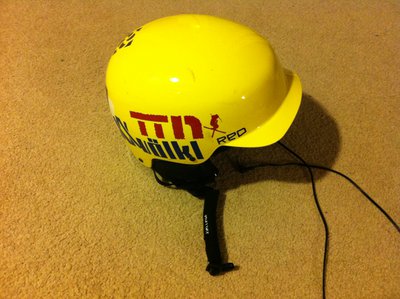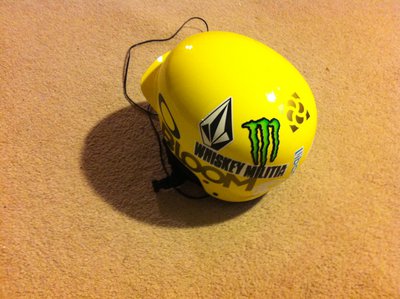 FOURTH, Skullcandy G.I.s - $35
-9/10 gently used, got in a previous purchase.
-Really loud, in-line volume control.
-Comes with headphone extension cord.
FIFTH, Skullcandy Skullcrushers - $30
-9/10 gently used.
-Built in sub-woofer that bumps!
-Nicely fold-able.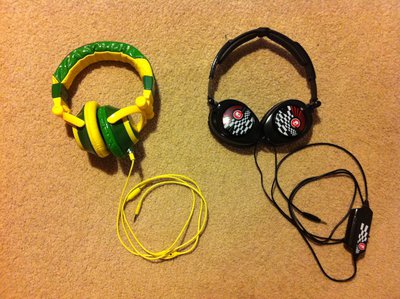 G.I.s on left, Skullcrushers on right.
SIXTH, New Era 59Fifty Red Sox Hat - $13
-7.5/10 has seen a lot of use, but is still in great shape; has a slight crease in the front.
-Size 7 1/2.
SEVENTH, New Era 59Fifty Rockies Hat - $10
-7/10 has seen a lot of use, bit is still in great shape.
-Size 7 1/8.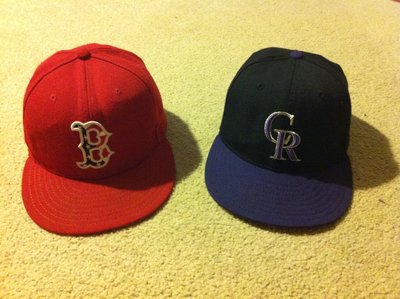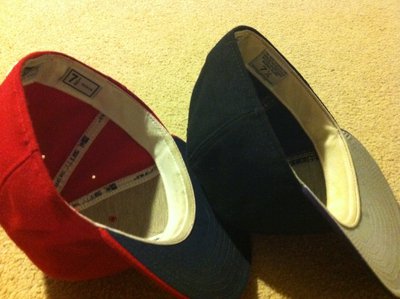 EIGHTH, Oakley A-Frame with Persimmon Lens - $25
-6/10 Lens is really scratched up but is still useable, frame is in good condition.
-Would make a good goggle if in desperate need or just want the frame.
-I'm really just trying to get rid of this, I have no use for it.
-Note: strap is off on picture because it's a pain in the ass to put it back on and I will do it if someone buys it. I took it off because I thought I was going to dye it but decided otherwise.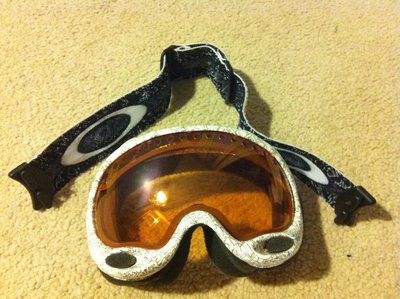 I hope I didn't forget anything. Every question will be answered! Feel free to PM and/or post in the thread!