Hola! As some of you may or may not know, I'm head honcho over at artificialskicompany.com. We have 4 pairs of our Nurture series that are up for grabs for 250 dollars a pair due to blems. Namely, these four pairs were slightly out of alignment when pressing. Our tolerance for error is zero, and chances are, these skis will never present any issue over their life. Each pair has never been mounted and is brand new aside from said blemishes.
That being said, each pair is being sold WITHOUT our 1-year warranty, but WILL come with a unique invoice that grants a 20% discount on any product for the 2012/13 production year (and yes, that includes skis).
PM me if you're interested and I'll get a payment invoice (via paypal) set up in a minute. Thanks!
Below, the four pairs of nurtures. One pair has a normal white-backwash topsheet, the other three without the backwash so you can see through the ink to the core of each ski.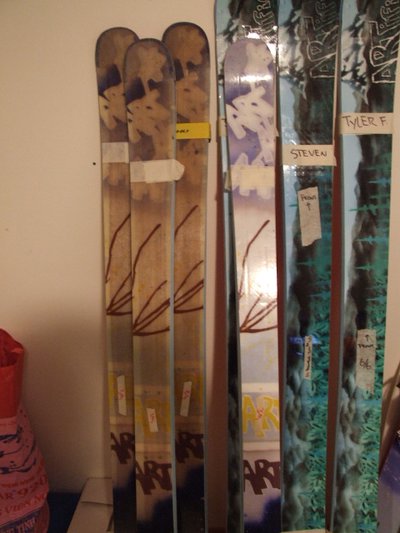 Below, the worst of any blem that you'll find. These were our early pairs - notice the color discrepancy in the sidewall (due to then-unrefined sidewall beveling techniques) and the tightness of vertical lamination.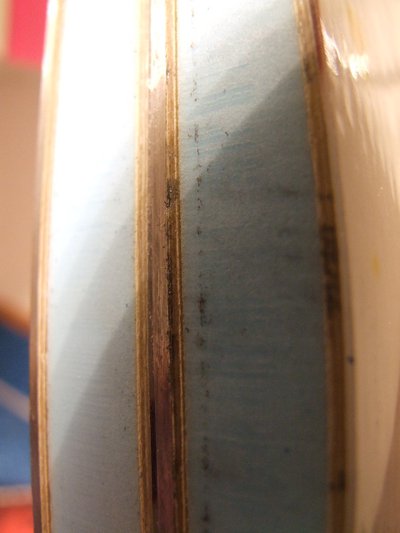 Ski hard!
-Pow