anyone into making panoramas? If you've made any post em up. I'd love to see them
here are a few I've made, unfortunately the file limit is too small for the full size versions. Some feedback would be nice too. keep in mind picture quality isn't the best since it was both reduced for file size limit and they were all taken on an old Powershot A530 which has seen much better days.
Montreal:

top of Toubkal: (360 degree, would be cool to join the ends together so it's continuous)

Barcelona:

some that need a lot more work:
Ottawa: (I don't really know what to do with this one, ideas would be nice)

Todra:

Ben Haddou: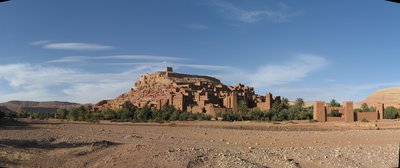 Calabogie:
so yea! post up your panoramas!