Stickers
Hello, over the past few months I have collected a large amount of stickers. These stickers now sit in a box doing absolutely nothing, its a real shame.
I have come up with the idea to sell off some of my stickers!
Every few days in the run up to Christmas I will create a new deal on the Die cuts and Stickers in this sale!
Rules
1. No Hate
2. Cash or trades only
(I've had beanies in trade for stickers so it can happen)
3. PM me or post in the thread with offers! I check both regularly.
4. Each deal will last a minimum of 3 days!
5. This sale ends 24th of December at 24-00
6. +K for bumps!
The Sale!


1- All items are shipped with proof of posting!
2- The first deal is any 10 stickers for $3 until the 6th of December!
3- Everything is shipped from Newmarket, England! I deal with USA and Canada 9/10 times so should be no issues!

Ski Mountains, resorts and hills!
From Europe to out west, you'll find a large amount of stickers from ski hills all over!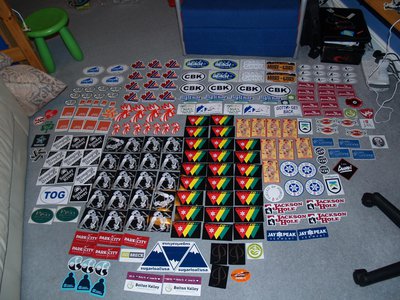 Next up is media and ski camps!
GoPro, Newschoolers and other stickers can be found here!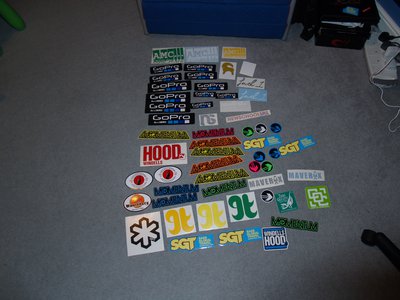 Goggles!
Oakley to electric. Find a collection of goggle company stickers!
white stickers that you cant see are electric and Oakley!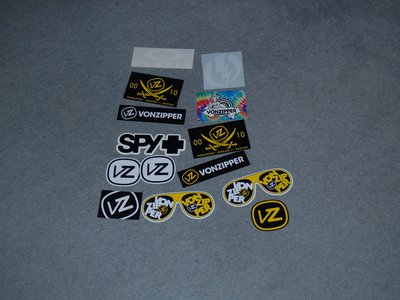 Outerwear Die cuts!
Saga and other outerwear companies can be found here!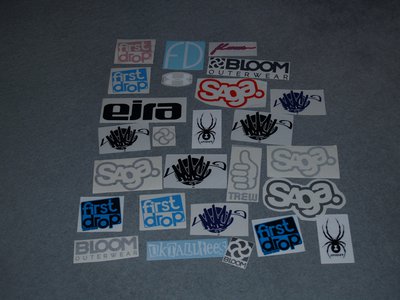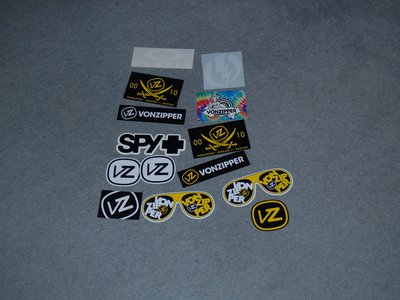 Ski Company Diecuts!

Salomon to RMU! Get a large amount of your favorite companies here!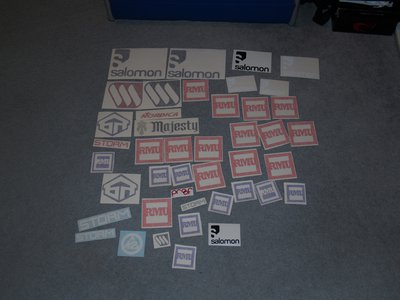 Outerwear Stickers!
Same as the outerwear die cuts but with more variety!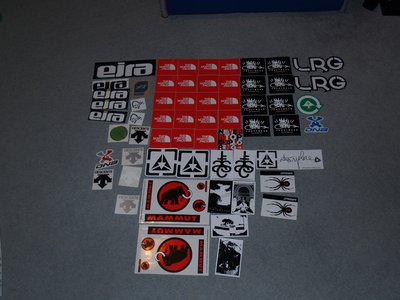 Ski Shops and Drinks
Axis, Ski Bartlett, Monster and others can be found here!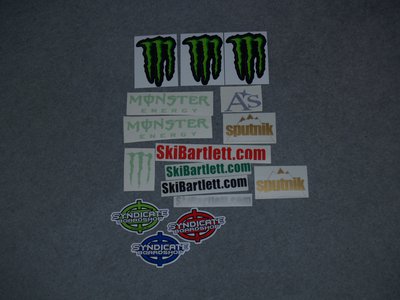 Ski Stickers!
Get a few ski companies stickers to represent the companies you love!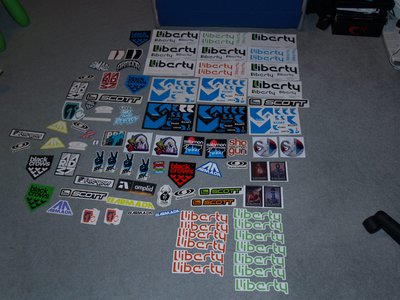 Headwear!
Sunglasses, headphones and beanies!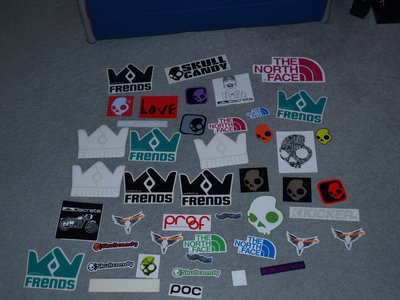 Huge stickers!
These stickers are huge! skate 3 for reference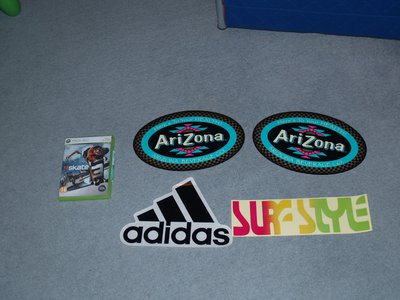 Thanks for Looking!