Whats up NS
I have a few pairs of goggles and sunglasses i need to get rid of.
+K for bumps
PM me if interested
Paypal only
Prices are negociable so offer up!
May consider trades
first i have some custom crowbars.
Used for about 2 seasons, still in pretty good condition.
Looking for about 40.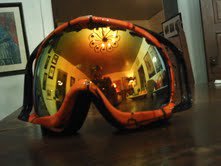 Next up is another pair of crowbars.
Almost brand new, used less than 5 times.
only flaw is they have a little dye on the strap.
Last i have some Dragon PROG sunglasses.
Brand new, used twice, no flaws.
i paid 130 for them brand new, so im trying to get at least 100.
Cheers!