hi and welcome to my sale,
price does NOT include shipping,
i'm open to trades.
pm me
first fox mx goggles, 9/10 just because they had been wore, no scratch, nothing wrong. paid these 90$
will sell for 40$
then we have a capix medium helmet, never wore it, come with the box, a little scratch.
offer up
next is a brand new dakine back pack with stezzy ninjas on it! never ever wore, 10/10 tags got taken off but they are somewhere in my house if you want it.
35$
a pair of large spyder killer, prefer trade but could possibly sell. id say 7.5/10 because they has pilling, and 4 very very little rips, cufs were riped a bit but i sew them back togheder, on zipper on leg is not working otherwise these are very fonctional.
a pair of small baggy fit ( fit like large) oakley rocco up for trades or sell. 9/10 condition, coulpe of red stains on cuffs but you need to look close to see them, everything is perfect, very minible cuff rips.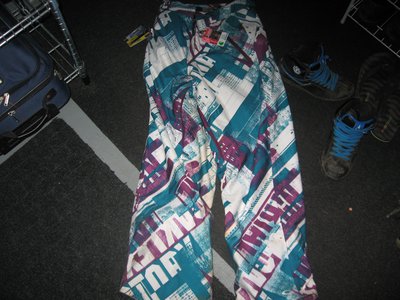 then couple hats, will sell 5$ for vans snapback, 7$ for ny , and 10$ for oneil flexfit.
next some die cuts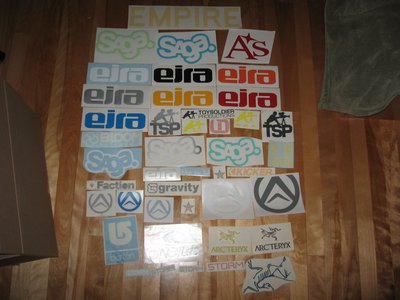 finally i have a brand new lethal descent day hoodie xl for trade or possibly sell