So ski season is upon us and I found myself with way too much stuff in my closet that I really don't need. I am willing to ship to Canada but that's as far as I go and I'm going to have to add whatever the difference is in shipping. PayPal only for cash offers. Also as far as hate goes, don't bother because I'm just going to ignore it.
As far as trades go...
Jiberish:
I will consider anything as long as it's not from 10/11 and it's at the very least XL.
Jackets:
Show me something cool and I might be down, if it's worth more than something in the thread than I will pay the difference in cash.
Hoodies:
Will also consider hoodies that aren't Jiberish (is he serious?). However, I really only want stuff that's at least 35 inches.
I'm also accepting T's and other shit you think I might enjoy.
To start this off I have a 2xl Green Liquid Swords. 8/10 condition, some cracking on the sleeves and it has been skiied in.
Next is a 3xl Bagheera Crew. 9.5/10 I have only worn this in bed while watching Dragon Ball Z, never skiied in.
Now we have a classy Grateful Dead Shirt. Size XL (fits like a large) never worn.
This is a nice 5xl Jiberish Flannel never skiied in or washed. 9.99/10
Here is a nice White Pier 32 in XL. I'm going to put this at a 8/10 for one reason only. I don't know what it is but some light brown stuff got on the back off it but I'm pretty sure it could be taken off pretty easy with a bleach pen or something. That or it just needs a nice wash.
Now I have this brand new Phar North Jersey in a Medium with tags.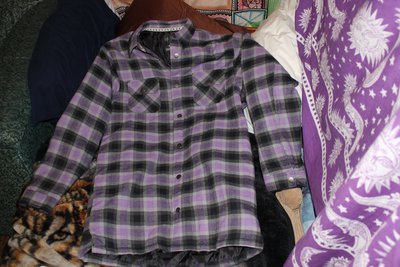 Next up is a Troy Lee Ruckus Jersey in a Large. This still has tags on and it has 3/4 sleeves.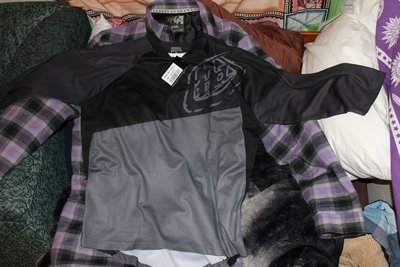 Now I have this cool Owl Shirt (by The Mountain) in an XL.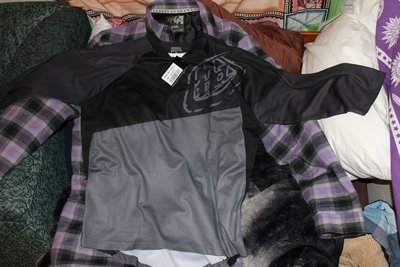 Lastly I have these cable keeps that I just have kickin around.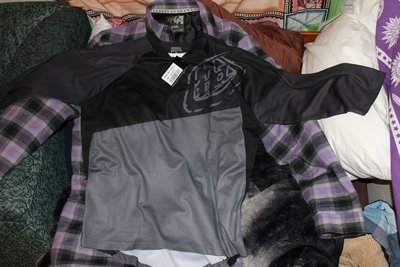 Really hope the pics worked, if not then they are in my profile.
Enjoy!