So I did some closet cleaning, and decided to sell a bunch of stuffs.
Cash is king, paypal preferred, trades will all be considered.
Free bumps get +K.
PM me or Post in here with
OFFERS IF IT SAYS OFFER
IF PRICES ARE POSTED, ITS WITH SHIPPING TO THE US.
Canadians pay extra (Canada, I still love you.)
On the clothes, the more you buy, the cheaper it gets! Hooray!
Happy buying, and keep it clean!
Crowbars:
9.5/10 Condition on the frame and strap, 9.5/10 on the Lenses (the nose piece has a literally miniscule smude and the lense has a scratch about .4 of an inch.)
VR28 Lense and White Riggers with Brown to Blue Fade Strap and Frame
SPLICES ARE NOT FOR SALE. SPLICES ARE NOT FOR SALE. SPLICES ARE NOT FOR SALE.
PRICE:
Offer
Hats:

All are 10/10 condition, no strings hanging or anything.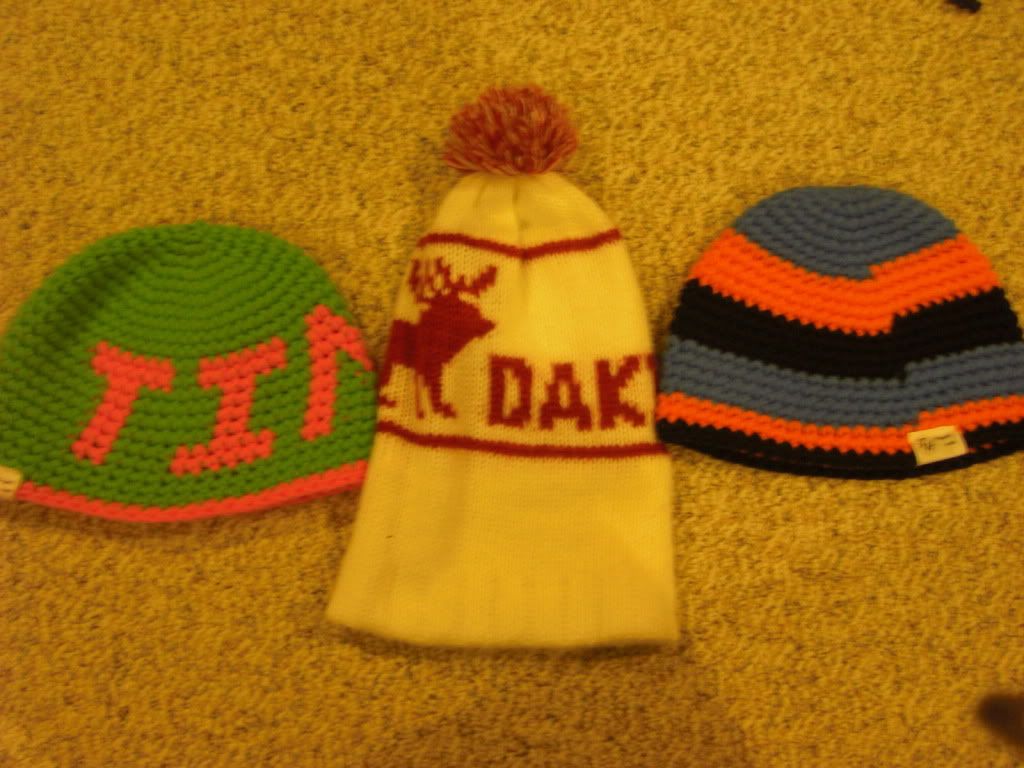 On the left is a BIG Tingas Hat, lime green, neon pink writing around the side of it.
In the middle is a SUPER SUPER TALL Dakine hat, fleece lined, very comfy, its also got a moose on it which means it makes you cooler.
On the right is another BIG Tingas Hat, Orange Blue Black color scheme, very nice again. (Tinga I