word... just had my acl reconstructed and i need some money, so i'm selling a good portion of my setup for this year.
paypal preferred.
look for me on the good seller/buyer's list. my previous name was Thehucksta.
this will be bumped to the top until everything's gone.
i'll state a price (shipped to lower 48), and from there it's OBO. things will be up for grabs for the majority of the next week so as to keep offers coming; so we'll treat it sort of like an auction.
XL pastel green/white sepia suit. i think it's the respect jacket and pants, but i'm not sure. i bought this brand new with tags from Willy on here for 350 bones, and i've only used it 3 or 4 days. absolutely in like new condition aside from a small rail mark on a knee. Fits bigger than a standard XL. very similar to oakley XL, maybe a bit bigger even. the first picture is of me; i'm 5'8". the second is of the nice fellow i bought it from; he's 6 foot even i recall. 300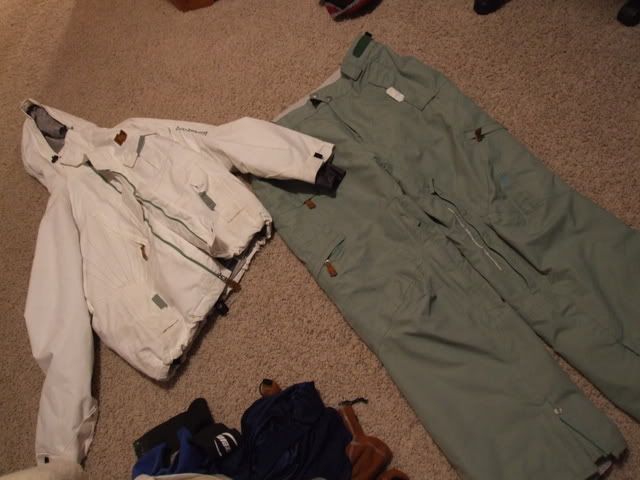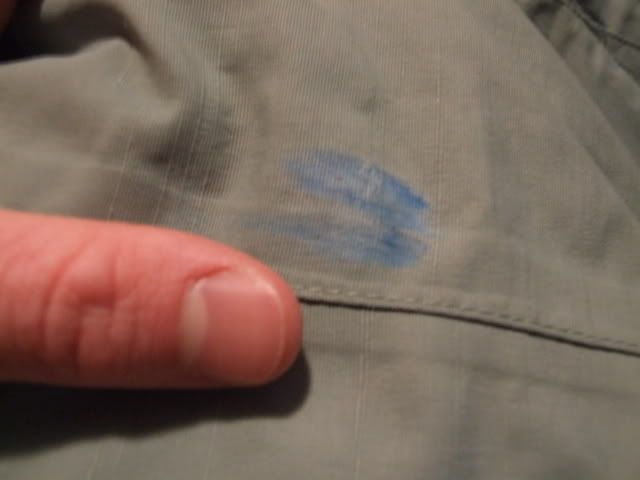 2008 Karhu 100's. 179. skied on for 2 days. SAME SKI as the line prophet 100's. sister companies, same ski, different graphic. mounted at -2 from dead center for a 305 mm. boot with fks 120's. missing one side of a brake; still works perfectly and deploys/clicks in without any difficulty. yellow parts of the fks have been spray-painted white. looks really good. pristine condition. yes, i'm selling the skis with the fks. no, i won't sell seperately, at least until no one has hopped on this steal at the end of next week. the fks will adjust to accomodate about a 325 mm. boot at least. 400.
New in plastic rossi ghettos. 174's. 325.
179 bluehouse MR's. these come WITHOUT the fks, so please don't ask to buy 'em. mounted at dead center for a 305 mm. boot. really sick skis, lots of pop, and these 179's weigh exactly as much as the `74 ghettos. dimensions, if i'm not mistaken, are 125-93-120. skied on for 3-4 days, bases are pristine, edges are pristine, and topsheet has the minor scratches from normal use. only has the smallest of topsheet scratches. yes, i picked these up at the bluehouse sale for 250. they're still under the 1-year warrenty, which will still last up until this upcoming december. 225 bucks.
Neon green stretch wisdoms. comes with helmet strap as well. like new condition with HI. yellow lens.. make offers, i just wanna get rid of them.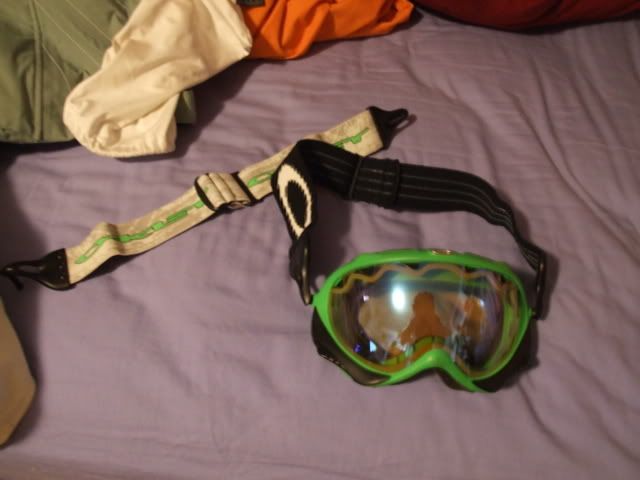 i know i've tried to sell this crap several times before, but i actually need to cash to pay for my surgury bills. i'll let my stuff go cheaper this time, but i still don't want lowballs. thanks for checkin' out my stuff. PM me or post in here.