you heard right. I've decided to lighten my load just a bit. i do paypal only. i'll ship anywhere, but you pay extra for the shipping; otherwise, all listed prices are shipped USD to the lower 48, and are for sale on a OBO basis. previously known as thehucksta; check for me on the good seller/buyer list. And on that note, we shall begin.
2008 174 rossi scratch ghettos. brand new in plastic. 400 shipped.
2008 179 karhu team 100's. these skis are the EXACT SAME ski as prophet 100's. used for 1 day, mounted -2 cm from dead center WITH fks 120's for a 305 mm. boot sole. one arm of a fks is missing. The brake as a whole works perfectly; it's just missing the arm on one side. it still stops the ski when you miscalculate. 600 shipped.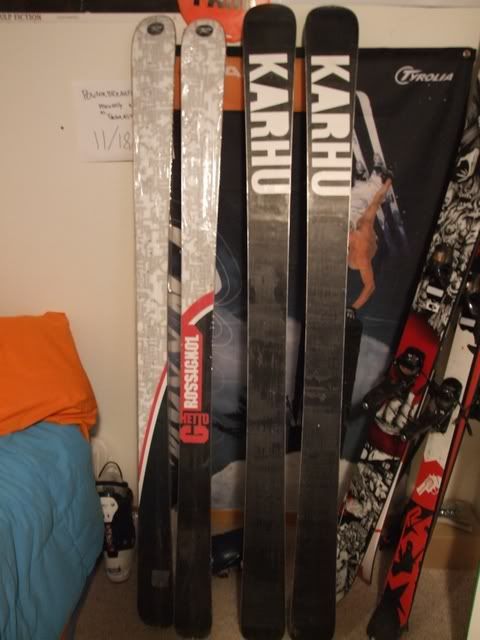 Lime green (not antifreeze) oakley wisdom goggles. hardly used, like new condition. hi. yellow lens. comes with the pictured stretch strap AND a helmet strap. 80 shipped.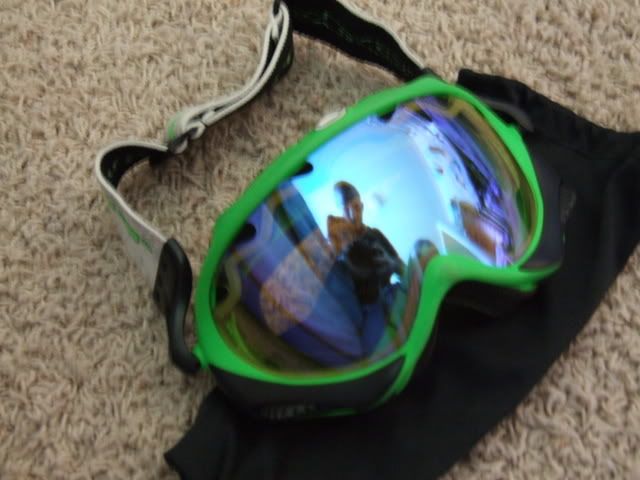 PM me with offers/interest or any questions you may have.
thanks!