need to sell some skis to finance my purchasing endeavors.
paypal is preferred.
check for me on the good sellers/buyers list.
pm's are nice for communicating.
i can ship anywhere, but the price you see is shipping to the lower 48. you'll have to pay a lil' more most likely if you're from anywhere else.
08 ghettos, size 174 still in plastic. 400 shipped.
08 karhu 100's. with fks 120 bindings. size 179. exact same ski as prophet 100's (line and karhu are sister companies.)
skied on for 1 day. like new, pristine condition.
the gold parts of the fks have been spray painted flat white since the picture was taken.
drilled for a 305 mm boot at -2 from dead center.
this is more of a feeler. looking for around 500 shipped.
like new oakley wisdoms. neon green frame with stretch strap and helmet strap. hi. yellow lens. soft bag included, as well. 80 shipped. i won't go any lower, as i have a buyer at 80 shipped... it's just taking him a while to get his monies together.
oakley mtn. bike jersey. size small, brand new with tags. got this off of sac, just trying to make my mony back. 35 shipped.
oakley skate-style shoe. size 10.5, never used and in box. 30 shipped.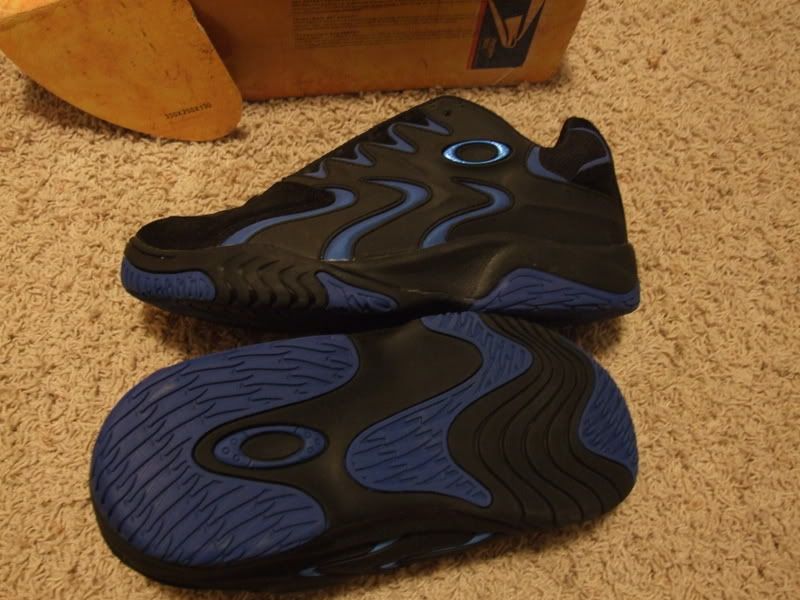 joystick the carbon pole. 115 cm. brand new, comes with powder gasket and regular gasket. 55 shipped.
skullcandy icon headphones. brand new, never used. 15 shipped.