here's the deal. i'm looking to get rid of the armadas for sure.
i would like the trouble makers gone as well.
the prophets, i'm not so sure. i just got them, and i absolutely love them so i'm only going to let them go for the right price.
the story with the prophets.
the name on the ski says karhu. it is the EXACT SAME THING as the prophet 100's; the name of these are the jack team edition 100's. karhu makes tele skis, line makes alpine skis.... they are sister companies, and the same guy designs skis for both companies. i.e., these are prophet 100's. completely identicle, i can assure you. i bought these from a karhu rep back in late april, and i can assure you they're next year's ski. this setup is SUPER light for how big the skis are.
anyways, they're mounted at -2 cm from dead center with fks 120's for a 315 mm. boot sole. size 179. as of now, they've been skied on for one day. basicly brand new, extremely minor scratches spread few and far. incredibly sick ski; the only way i would want to sell is if i get a legitamate offer so i can pick up some live life 2's. MAKE OFFERS.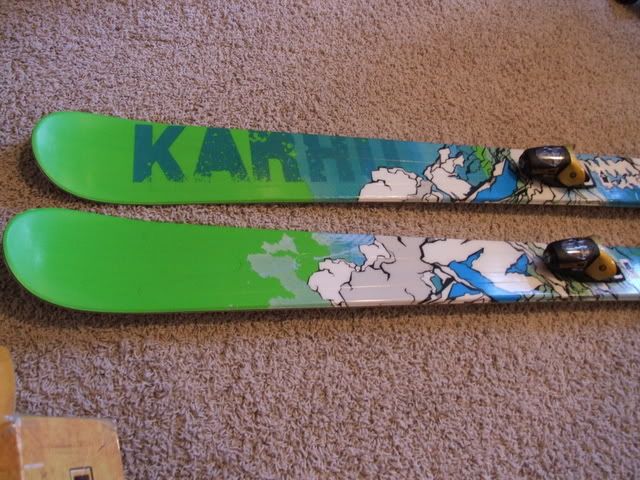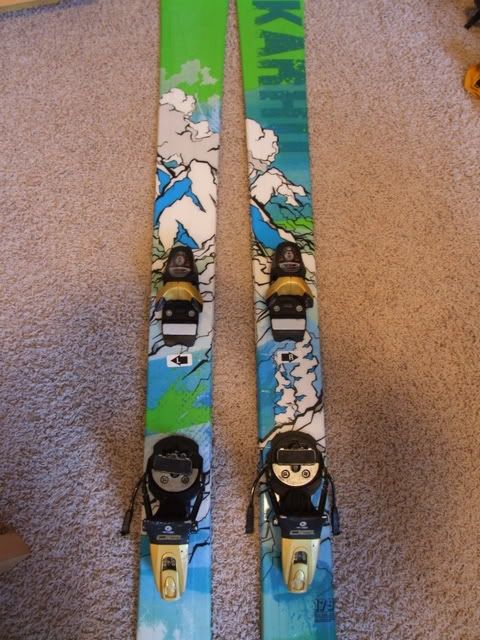 urban condition TM's. couple small pieces of edge missing from both skis. center mounted with p10's for a 315 mm boot sole, but can adjust to bigger or smaller boot sizes. mounted once before. the edges of both skis have been ripped out, but completely replaced professionaly by the previous owner of these sticks which i bought from here on NS. most of what you see is cosmetic; the skis still have lots of camber and pop left in 'em. size 175. MAKE OFFERS.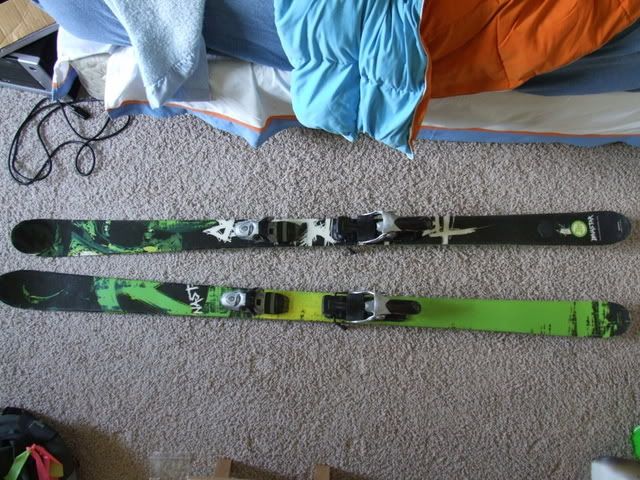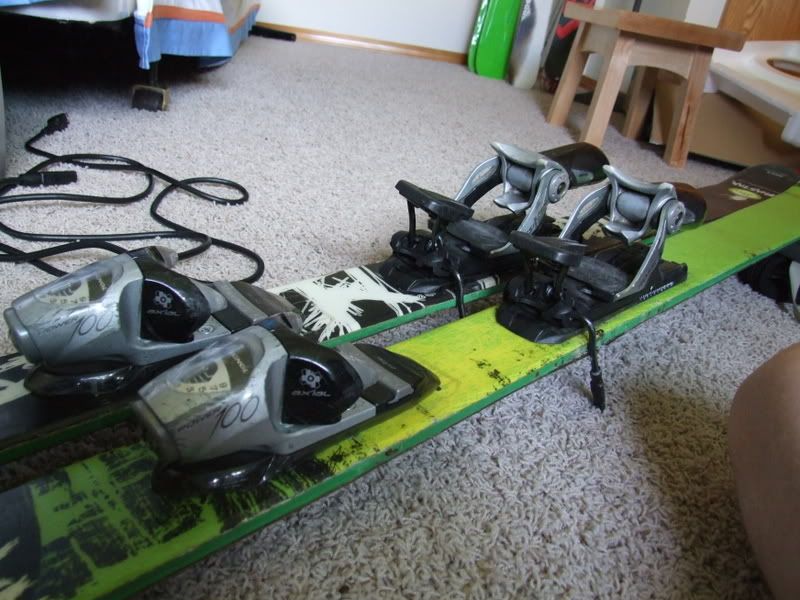 anddd here are some 05 armada arv's. used for a season and a half. size 175. these are my bro's skis, and he doesn't ski park or grind, so the skis are in amazing condition. there's the usual top-sheet scratching that comes with any ski and some use. the bases have extremely minor scratches and may as well be brand new. they're mounted with 06 solly s914's for a 325 mm. boot sole. bindings can move forwards or back a bit for different sized boots. mounted more like a traditional ski, probly around -5 cm from dead center. there's still a TON of life and camber left in these, check out the last picture for proof. my bro is leaving to go study the school year in italy, and seeing as he won't be skiing on them for the next season, he wants to sell them because he needs to make 10,000 dollars this summer before he leaves. MAKE OFFERS.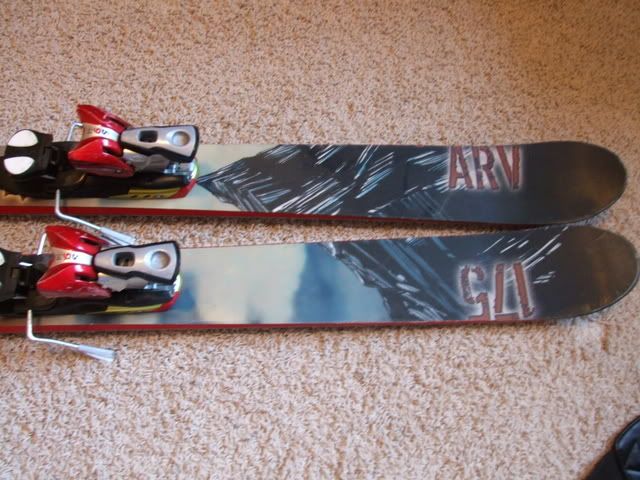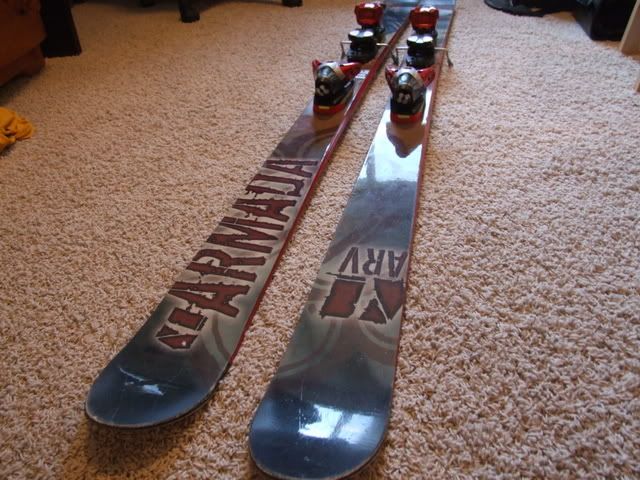 also, might as well try to get rid of these here because i hate ebay. 06 marker freeride 1200 bindings. used a season. work like new, you have to buy a brake at your local shop which would cost 5 bucks. i'd let these go for pretty friggin' cheap. comes with everything you need for mounting. MAKE OFFERS.
thanks for checking this out. PM's would be the most efficient form of communication regarding offers. i accept paypal and money orders.