What do you have to say now? Lets see you have lost most of your ground, but i guess you can still fall back on propaganda right?...lol.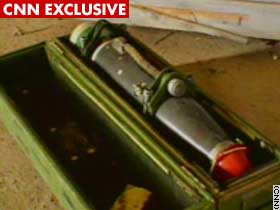 'Two preliminary tests indicated traces of a chemical agent on this warhead. • Coalition weapons experts are called in after preliminary tests indicate traces of nerve agent on warhead found at air base near Kirkuk.Saddam Hussein's top scientific adviser, Lt. Gen. Amir al-Saadi, surrenders to coalition troops.'
Taste Death. Live Life.