Member: lazyboy
-

offline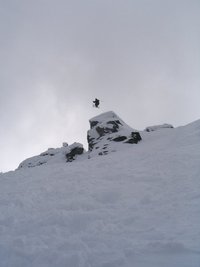 Karma Rating
30 Day Karma History
My Friends
Member
Currently
Last Login
May 2nd 2016
Member Since
November 18th 2001
Member Number
2998
Contributions
50 Posts
Region
CANADA
Profile Views
1720
(Since Jan 23 2009!!)
Current Location
Whistler
Home Mountain
Whistler
Best Tricks
Corked 9, switch cork 7
Favorite Tricks
cork 5 mute and lazyboy
Outerwear Look
gangster!
Skis
Faction 2.0, Thirteen
Crew
Brrap
Sponsors
all my friends who give me rides up the hill
Segments
Powder Lounge (opening segment and park section)
IM
Msn: lazyboy_0@hotmail.com ,Icq:62145449
Web Page
http://www.skivincentmartin.com
Comments
Feel free to contact me, ou bin contacter moi en francais aussi,
Skiing
Skiing is really all about fun. Sure being good is dope, but if your not having fun, it's useless...
Videography
There is nothing like the feeling of stomping a line and knowing you'll be able to watch it again and again...
Hobbies
Soccer , computer et skiing
Music Interests
Bad Religion, Metallica, Rise Against...
Book Interests
I've really enjoyed Conn Iggulden's Emperor and Conqueror series, very interesting historical fiction