Member: methscratchface
-

offline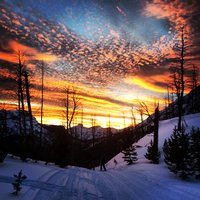 Karma Rating
30 Day Karma History
Member
Currently
Last Login
May 23rd 2016
Status
soldier of fortune
Member Since
July 10th 2012
Member Number
190416
Contributions
692 Posts
Region
UNITED STATES, Montana, Missoula
Profile Views
2515
Current Location
Monfuckingtana
Home Mountain
Snowbowl
Best Tricks
double daffy
Favorite Tricks
screaming semen
Outerwear Look
Goth
Skis
whitedot director. Faction Candide 3.0
Crew
old dudes
Sponsors
uncle sam
Segments
Cold Duck
IM
IG=@selfymaster82
Comments
Montana is a nice place to shred.
Skiing
too expensive
Photography
Ansel Adams it up.
Videography
No one has even come close to Kris Ostness or Greg stump. Tee Time and Liscense to thrill are the shit.
Hobbies
gold panning
Music Interests
Thomspson Twins 4 life
Video Interests
anything on VHS or Laser Disc
Book Interests
books?