Member: OMGHEDIDNT
-

offline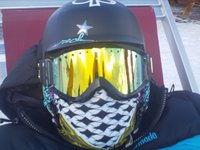 Karma Rating
30 Day Karma History
My Friends
Member
Currently
Last Login
More than 30 days ago
Status
Bummed about my injured back...
Member Since
April 20th 2010
Member Number
145725
Contributions
712 Posts
Region
NETHERLANDS, Utrecht
Profile Views
2926
Current Location
030
Home Mountain
Icebox/Plastic hill
Best Tricks
Making girls smile
Favorite Tricks
Screamin Semen
Outerwear Look
Depends on how I'm feeling
Skis
K2 domain voor park, Rossi s2 for allmountain, Atomic Blog for allmountain & pow
Crew
69
Sponsors
Whait....people get paid to ski?!?
Segments
Probably never
IM
msn PM me
Comments
" I've missed more than 9000 shots in my career. I've lost almost 300 games. 26 times, I've been trusted to take the game winning shot and missed. I've failed over and over and over again in my life. And that is why I succeed."

Michael Jordan
Skiing
U shouldn' t be thinking while skiing, that's the whole point...
Photography
I like good pictures
Videography
Awesome. Love ski edits.
Music Interests
Everything really, used to spin as a dj in clubs. Mainly electronic music.