Member: Cincher
-

offline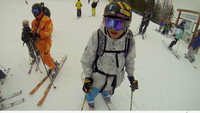 Karma Rating
30 Day Karma History
Name Change
This member has changed their member name. Members may change their own member name at most every 30 days.
Name change history:
January 21st 2014
Cincher
December 18th 2013
Briareos
March 14th 2013
Breareos
July 27th 2011
BermudaRectangle
May 27th 2009
AndrewCinch
Registered as
adstone1237
My Friends
Member
Currently
Last Login
May 4th 2016
Status
Instructing the world.
Member Since
March 10th 2009
Member Number
122223
Contributions
3397 Posts
Region
CANADA, Manitoba
Profile Views
8583
Current Location
Winnipeg
Home Mountain
Springditch
Best Tricks
a 360. I'm not especially talented.
Favorite Tricks
Guitar grab and Toxic grabs.
Outerwear Look
A white circuitboard pattern Firefly jacket with electric blue Quiksilver pants. Alt. combo: Bloom jacket and purple pants. Also my homemade custom tall hoodies (check pictures)
Skis
2009 Line Anthems, 2013 Line Sir Francis Bacons
Crew
My brother mostly.
Comments
You ski? I like you. Come on, lets ski together, and why not show me what you an do on the way down. No doubt you'll be better than me haha!
Skiing
I ski to have fun and keep me from being too much of a slouch in the winter. I'm far from the best skier, and I'll probably never be. Instead I strive to be a little better than I was the previous year.
Photography
I like it and wish to have the equipment to produce my own pictures.
Hobbies
Too many to do all of them often.
Music Interests
EDM for the most part, little heavy rock and non-gangster hip hop.