Member: nopoles
-

offline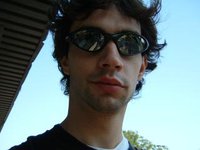 Karma Rating
30 Day Karma History
Name Change
This member has changed their member name. Members may change their own member name at most every 30 days.
Name change history:
August 24th 2008
nopoles
August 2nd 2007
iAMnopoles
Registered as
NoPoles
My Friends
Member
Currently
Last Login
May 20th 2016
Status
Slaving on NS..
Member Since
November 10th 2002
Member Number
10466
Contributions
2159 Posts - Donator - Moderator
Region
CANADA, Ontario, Nepean
Profile Views
15013
(Since Jan 23 2009!!)
Current Location
Ottawa
Home Mountain
Fortune
Best Tricks
Recovering NS
Favorite Tricks
Flat spins
Skis
RAMP Beavers
Crew
NSM
Sponsors
Newschoolers B.O.D. Team
IM
message me via NS PM!!
Web Page
http://www.newschoolers.com
Comments
Message me if you are having problems with the site, would like to recommend features.
Hobbies
skiing, biking, soccer, board games, DotA2
Music Interests
Internet radio, CBC or random free (legal) music (thetastates.com, e-603.com, mp3.com, shoutcast.com, etc..)
Video Interests
South Park, Sealab 2021, Battlestar Galactica, Arrested Development, Stargate, Family Guy, Drawn Together, Aqua Teen Hunger Force, Futurama, The Office, Dr Who & Robot Chicken. I think that covers it. ;)
Book Interests
Almost exclusively non fiction. Recently finished In Defence of Food and am reading Dawkins' The Selfish Gene.