freestyle.ch Zurich – time to celebrate!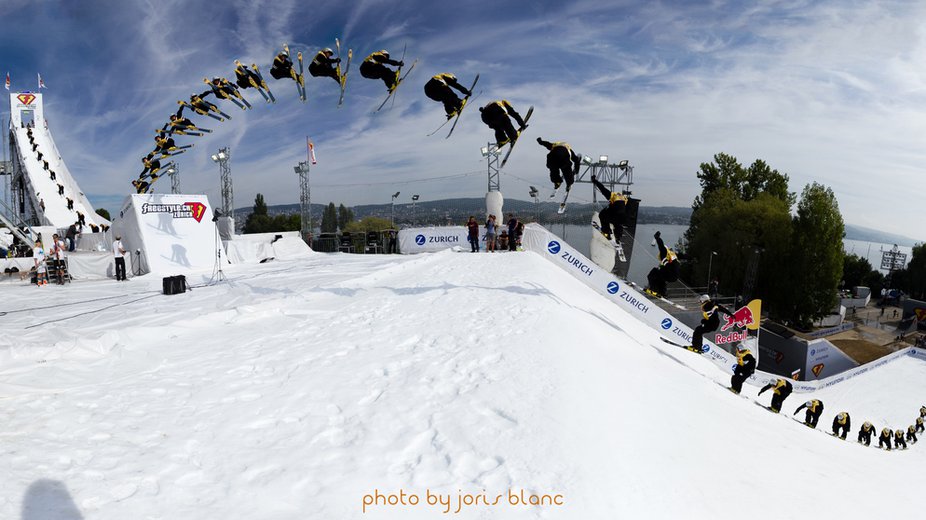 Top athletes from around the world and around 30,000 Freestyle enthusiasts can look forward to a big party: the celebration of the 20th anniversary of freestyle.ch Zurich!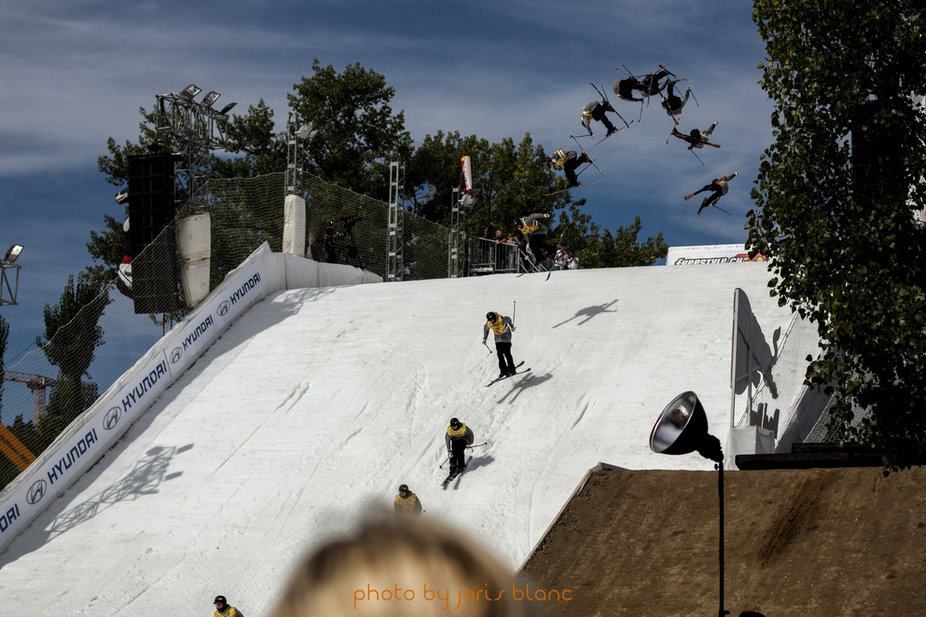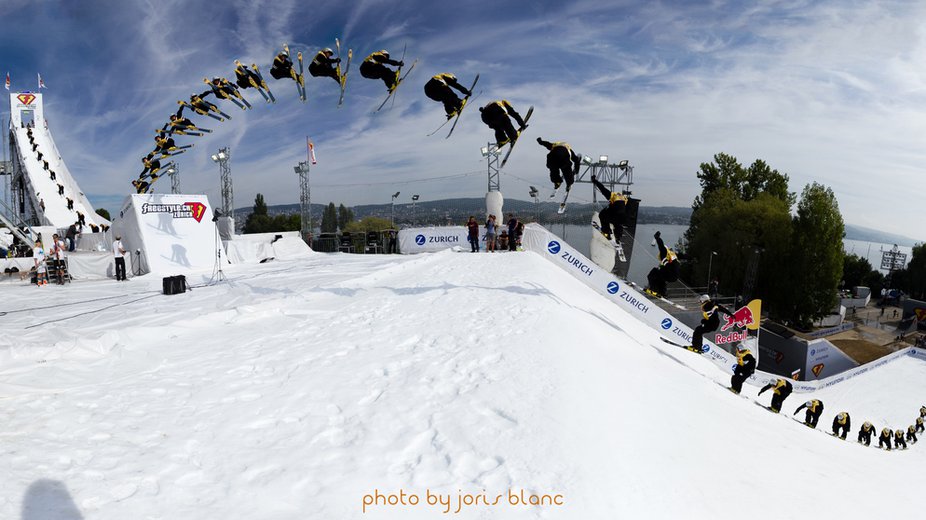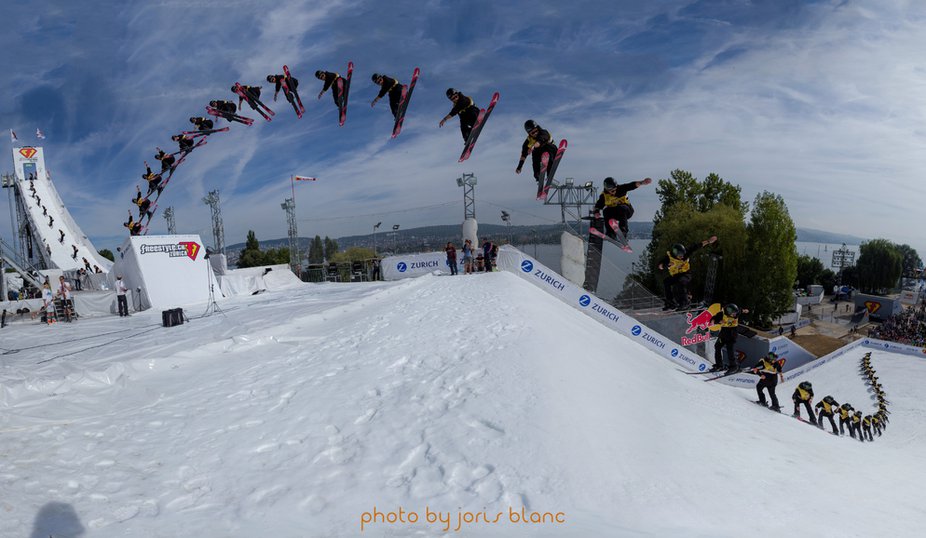 Photos by Joris Blanc
The approximately 11 km long tracks have been lain and the 32 m high Big Air for freeskiers and snowboarders is up and running. The excavator from Glarus gave shape to the Dirt Jump for the Freestyle Motor Cross and Mountain Biking competitions. Skatepark, Stairset, Label World – they will all be there. And the snow will be generated soon.
Neil Morgan, Project Manager for freestyle.ch, is looking forward to the event: "So far everything has gone according to our expectations and the weather has cooperated as well. Now we are hoping for a perfect weekend." A perfect freestyle weekend that will invite participants and audience alike to celebrate the occasion.
Freestyle on its finest
For two days everything will revolve around amazing feats, frenzied fans and some serious partying. The Style Sessions will take place on Saturday, with the Crossover Session wrapping up the day in the evening – and Sunday is reserved for the discipline competitions. And there is no doubt that the public will be treated to some top-class action. Seb Toutant, Halldor Helgason, Antoine Truchon and, of course, Iouri Podladtchikov and Hitsch Haller will be among the competing snowboarding talent. Oscar Wester and Gus Kenworthy will be out to beat our freeskiers Elias Ambühl and Kai Mahler. And freestyle motor crossers Clinton Moore and Maikel Melero will do their best to get Mat Rebeaud's FMX crown from last year. Also on two wheels but with less noise, Anton Thelander and Lausanner Jonas Turin will do their best to impress.
Crazy side events and concerts/parties
At the LAAX Urban Stairset young stars will show off their snowboard and freeski tricks and at the Swissmilk Skate Plaza contestants will flip and grind like never before in order to be voted the athlete with the best trick. But Freestyle.ch Zurich has a lot more to offer than just sport action, such as trends and brands in the Label World as well as numerous participatory possibilities in the Active Zone on Saffa Island.
Tickets4Friends
For those who don't want to miss the 20th anniversary celebration and look forward to experiencing the meet of the freestyle stars in person, tickets are now available for pre-sale at freestyle.ch or starticket.ch. Of course, you can also purchase tickets at the box office on Saturday/Sunday. And those who are looking for a bargain can get in on the action together with three other freestyle enthusiasts and pay for three tickets and receive the fourth for free! It's like Happy Hour – only better.