Windells Ski Camp, Session 1, 2013: Mid-session update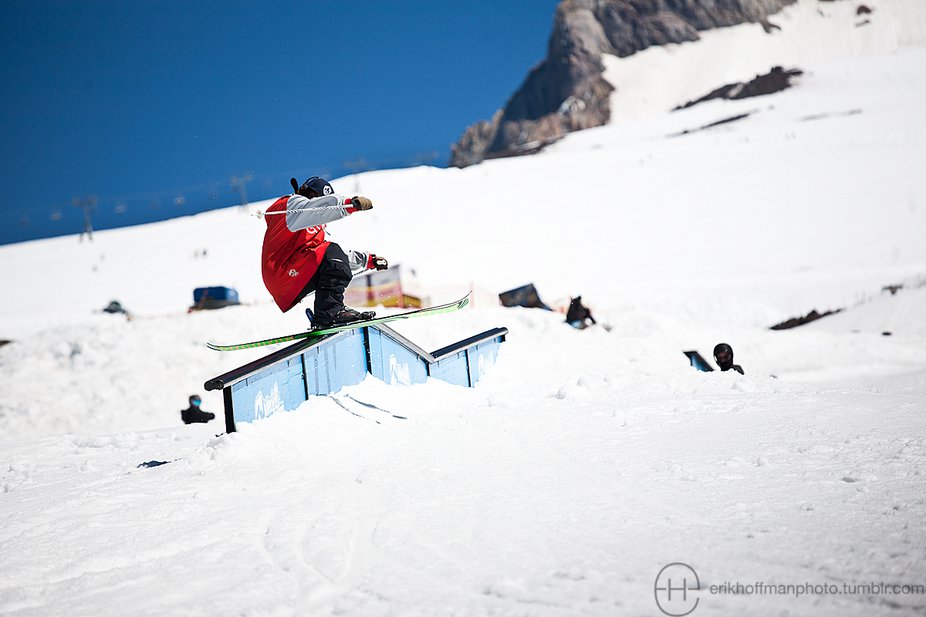 The Apo Snow crew is out here at Windells Summer Camp shredding with Session 1 campers. Will Berman, Reed Lewis, Sammy Carlson and Paul Bergeron are breaking in the new jib features and, the immediate fan favorite, Windells' new quad kink. Ten jumps of all sizes, small 10 to 15-footers to a 70-footer, are keeping the Apo team and ski campers of all abilities totally stoked. Windells diggers have used every inch of the mile-long lane this session and the park is getting great reviews.
Couldn't have asked for better snow or weather for Session 1. More good times are on the way! Spots are still available for Windells Camp Summer 2013. Register before sessions are full!
Check out the Team Takeover lineup for the rest of Summer 2013:
Ski Session 2: June 16th to June 23rd with Line/Full Tilt
Ski Session 3: June 26th to July 3rd with Inspired Media
Ski Session 4: July 7th to July 14th with Surface
Ski Session 5: July 17th to July 24th with Level 1
Ski Session 6: July 27th to August 3rd with Freeskier
Ski Session 7: August 6th to August 12th with Tom Wallisch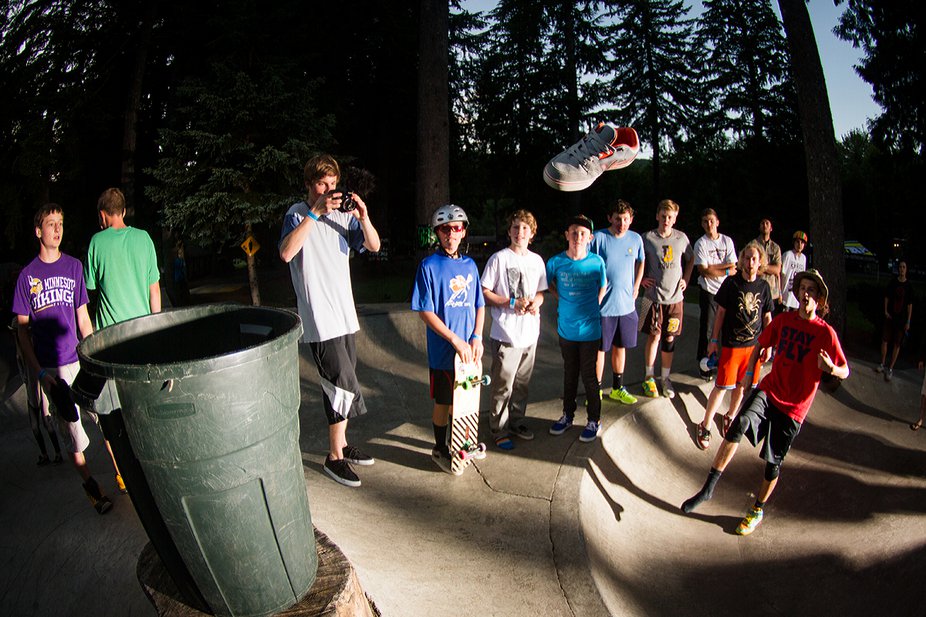 Apo "Shoe Golf" was a hole in one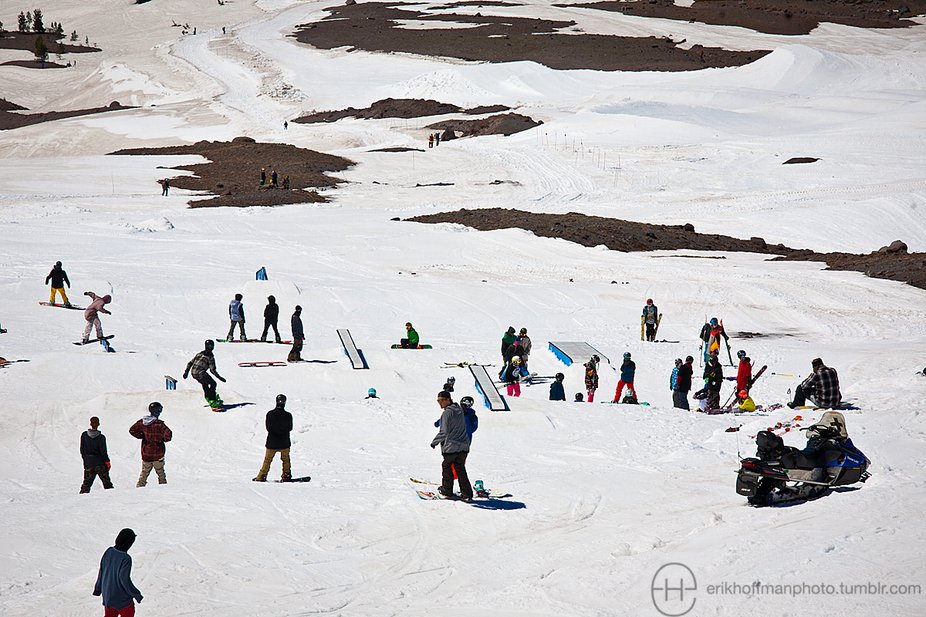 Campers and coaches getting after it in the Private Park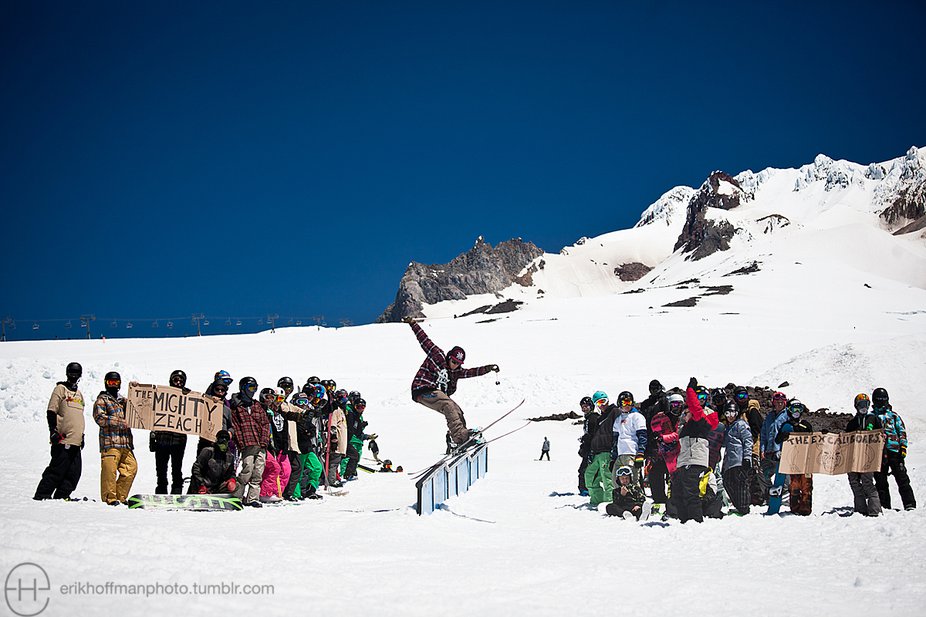 Group photo Session 1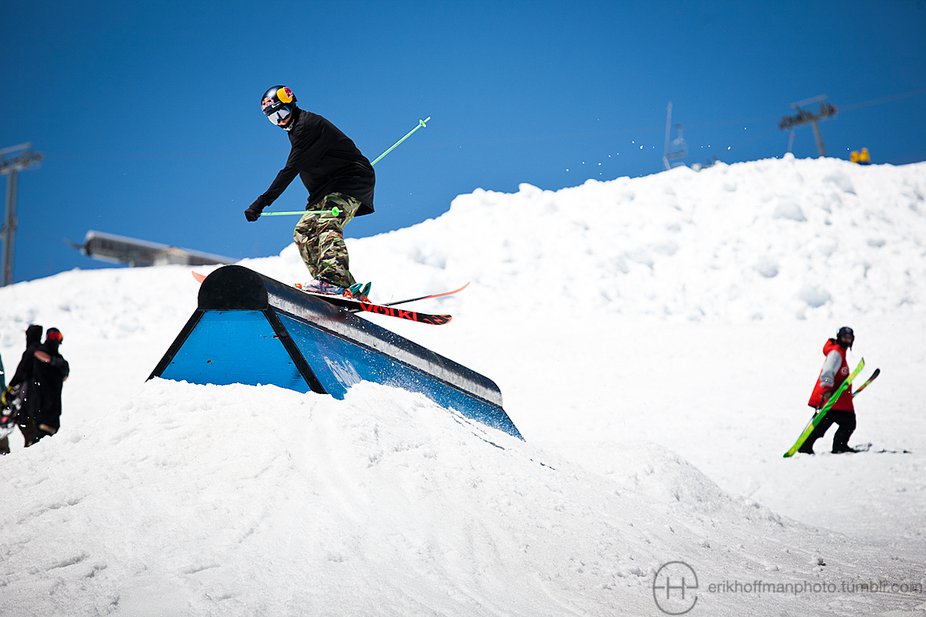 Windells Academy grad Nick Goepper still shreds the Private Park