Welcome to the Opportunity...
Press ReleaseWelcome To The Opportunity...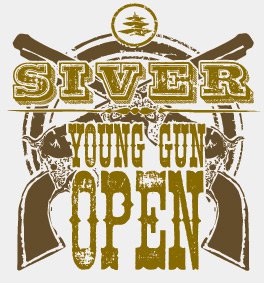 Siver has teamed up with skiing's leading newschool brands, resorts, and media to bring a slopestyle series like no other...With the help of Line Skis, Scott USA, Level Gloves, Getboards.com, Freeskier Magazine, Ski Time Magazine, Newschoolers.com, Stratton Mtn, Copper Resort, Mont Avila, Mount Seymour, WSI, The US Freeskiing Open, The VT Open, The Orage Masters, and Camp of Champions... ... No event in history has offered a bigger opportunity for amateur skiers. Dedicated to providing opportunities for skiing's youth and its newschool movement, Siver has designed a slopestyle series that will seek out today's best up and coming riders and act as a ski career launch pad. The Young Gun Open is a four stop, jam format slopestyle series that will determine the top three athletes at each event, hook them up with insane prizing and give them an opportunity to battle it out for the series' ultimate prize: The Young Gun Contract.What's on the line?- More product than you know what to do with. (12 winners)- Flow rider contracts from Siver, Line, Scott and Level (4 winners)- A coaching job at Camp of Champions. (4 winners)- The four first place winners will make up the Young Gun Team at the '06 Orage Masters. (All exp's paid)- The Young Gun Contract & North American Events Tour (one winner)- All expenses paid, pre registered, pre qualified trips to WSI, The US Freeskiing Open and the VT Open. Dates & LocationsJan 7, 2006 Copper Mountain Resort, COFeb 4, 2006 Mount Seymour, BC Feb 18, 2006 - Mont Avila, QCMar 11, 2006 - Stratton Mountain Resort, VT For more info visit http://www.sivercartel.com or stay tuned to Newschoolers.comCheck the ad in Freeskier & Ski Time Magazines. Registratioon will open online @ active.com on October 15, 2005. Spots are limited... Don't miss out.Welcome to The Young Guns...