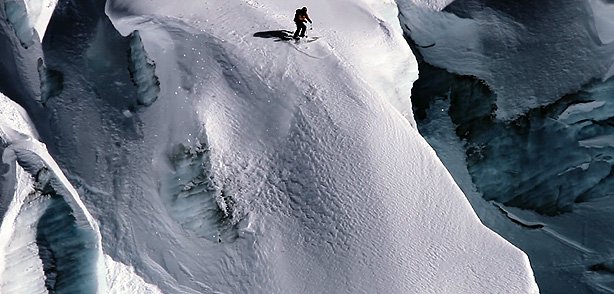 If you've got a list of things to do this weekend and one of those things is 'watch something fucking amazing', then you're in luck. You don't need to wait until the weekend to watch something that fits the bill, just watch 'We Went Skiing'.
I realise I might be getting your hopes up by giving an instant review like that but after taking some time out of my Friday afternoon (which wasn't a hard decision to make) to watch this edit, it blew me away. Leo Zuckerman and a couple of mates head out into the mountains to make themselves a nice little edit. Well, here's what he has to say for himself…
"Between coastal weather, variable snow conditions, avalanche danger, snow mobile crashes, unexpected nights in the mountains and my complete lack of experience, this project turned out to be quite a challenge. Nonetheless, I had the time of my life making it!
Shot over roughly 7 days on location in Whistler, The Rutherford, and Pemberton, BC.
Featuring: Essex Prescott, Ian Brown, Taylor Martin, Garrett Knochenmus, Peter Wojnar, Shaun Keller Gillis.
"Like" on Facebook for exclusive content and behind the scenes updates on future productions.
Cheers!
-Leo"
No related posts.