WOW, Euro X DS team Domination
Wow , european X just finish and what a good contest for our Quebeckers and the D-team . I wish I could have been there to see the smile on Jf face after the contest ... I am so stoked for him , I known J-F for almost 10 years and I know that yesterday was the day that he as been dreaming for since he is a little kid skiing at Stoneham in Quebec. J-F prove to all of us that with a good work ethic , passion for the sport and never give up will, always pay off on day. You deserve it my friend and enjoy .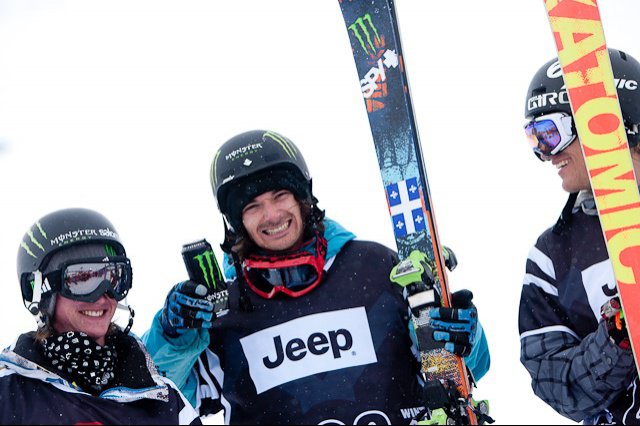 On the ladies side , same story as Jf as far as Kim Lamarre , this girl has never gave up since day one. She misses a couple podium this year with a couple 4th places, but now with this 3rd place at euro X , she got the push she needs it to get to the next level . Now Ms slopestyle Kaya Turski. Kaya has also worked real hard this fall to make sure she will be back on top this winter and that's what she did. I can't wait for next year to see what Kaya got for us.This is just the beginning for those girls and you will see them on many more podiums. I couldn't be more proud of the D-team right now . Thanks you so much for the support and to believe in D-structure .
Video JF run http://http://espn.go.com/video/clip?id=6227428Video Kaya run http://http://espn.go.com/video/clip?id=6223185Video Kim http://http://espn.go.com/video/clip?id=6223227