Unbelievable Fantasy Photos of Ants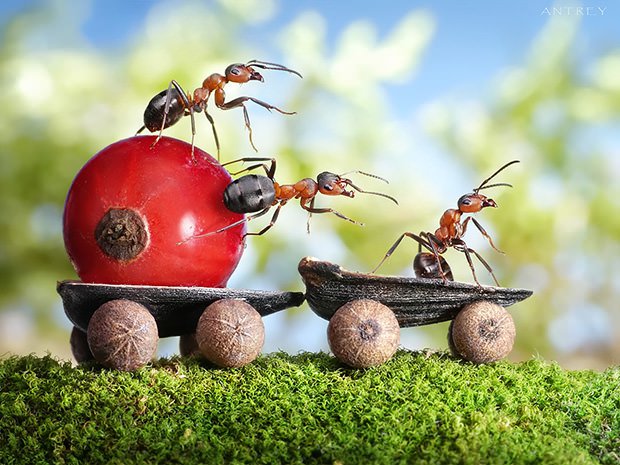 Photographer Andrey Pavlov's images of ants may look like they were computer-generated or created with dead insects, but they're actually real photographs of living ants. Pavlov spends hours setting up his fantasy scenes and then waits for his ant subjects to interact with his miniature props in just the right way.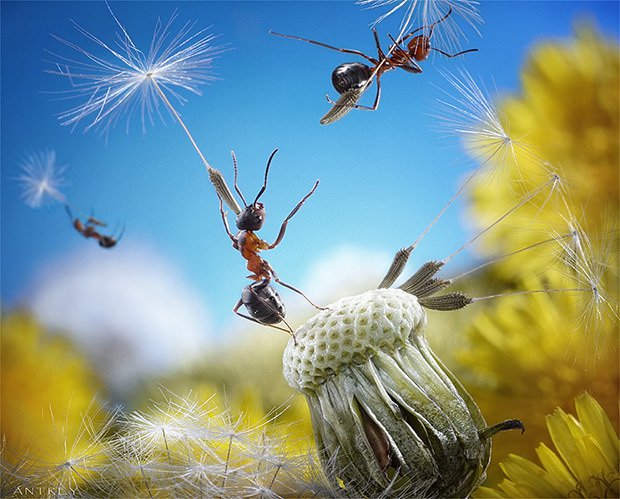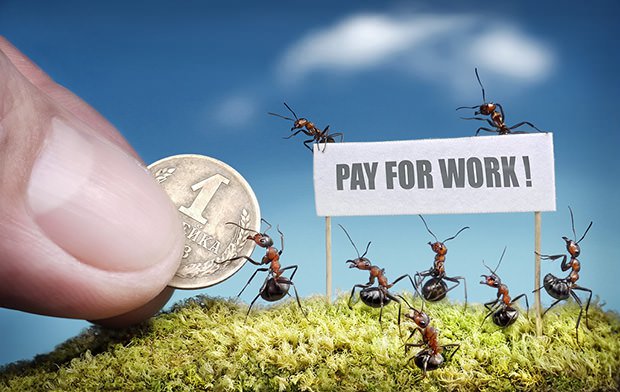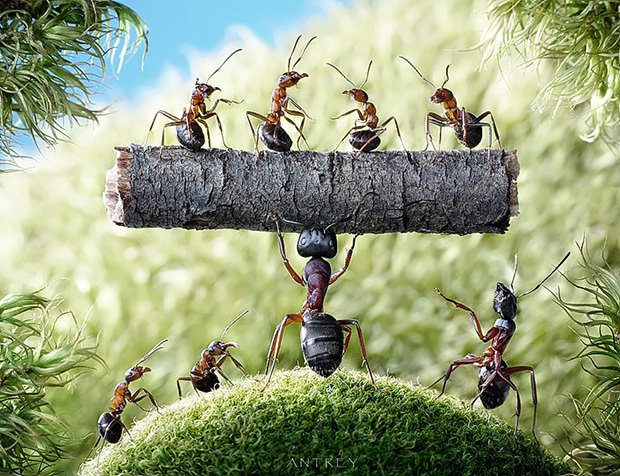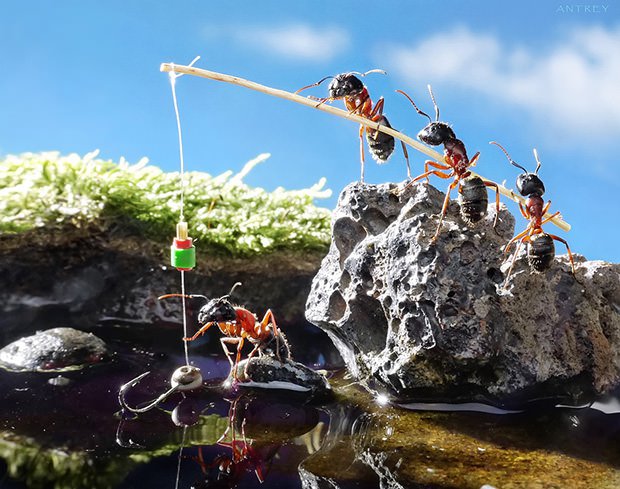 You can see more of Pavlov's amazing photographs here.
Image credits: Photographs by Andrey Pavlov and used with permission