Thursday Night from a Parking Garage.
As with every Thursday this summer I once again traveled to the Gallivan in down town Salt Lake for the free twilight concert, this time I decided to view from a top the parking garage across the street.  ÂÂ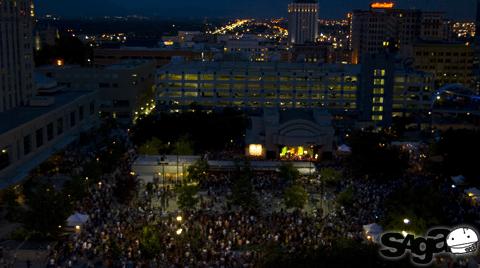 The view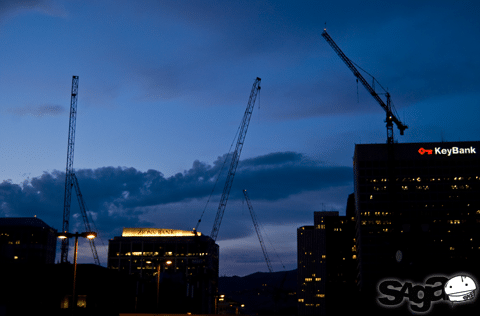 Lots of construction happening in Salt Lake.
Some other concert goers a top the parking garage