The times they AREN?T a changing?..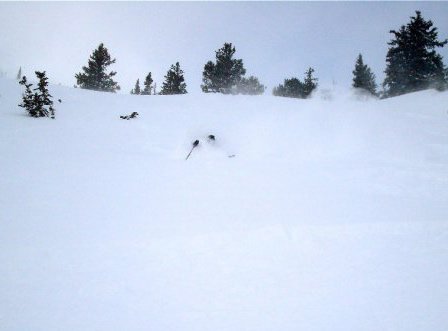 photo AltA 2010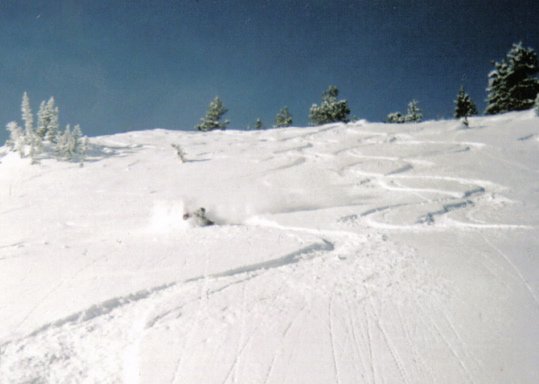 photo AltA 2005
In 5 years a lot of things have changed in skiing. Videos have crazy new things that are new and cool every year. Well all but one part of them, the feeling of deep powder skiing. The photo from 2005 is why i fell in love with doing the same thing alot. Skiing powder. The photo in 2010 shows by chance, from literally the same spot on the mountain, the same exact feeling. Both taken by different photographers, but both taken to capture the same feeling. Both with the skier in the same position. DEEP LEFT TURN. Also in each photo the color of my clothes or the brand of my goggles or the skis i am on or the person it is makes absolutely no difference. Well as long as they dont fog, keep me comfy and dry enough to get back on the lift wanting more.
Now i just realized that maybe someone 5 years before me took a picture of the exact same spot, because of the exact same feeling and so on and so on. Not many things are timeless especially with insane outside cultural influence. But man its fun to really just hang out for a while enjoying the same things you used to.