The Size of Lytro?s Sensor Compared with Other Common Formats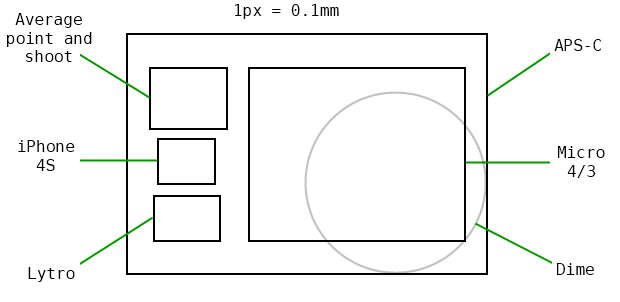 Devin Coldewey of TechCrunch created this helpful diagram showing the relative sizes of various sensors, including the one found inside the Lytro light field camera (a camera that lets you focus after shots are taken). The FCC published photos of the Lytro camera's guts last week, revealing that the sensor inside is roughly 6.5×4.5mm (smaller than our previous estimate). This means that it's slightly larger than the iPhone sensor and slightly smaller than the one in most point-and-shoot cameras.
Another interesting finding is that the chip inside supports Bluetooth and Wi-Fi. The company says that they're working on wireless connectivity, but doesn't have it enabled in the initial Lytro camera.
Lytro Teardown Shows Potential Wireless Capability, Smallish Sensor [TechCrunch]