The Pass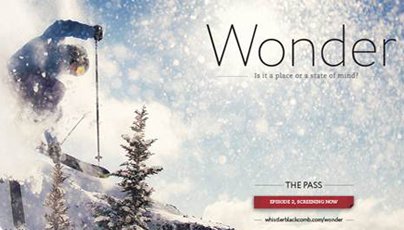 Whistler Blackcomb is excited to release the second episode of The Wonder Reels video series, The Pass. Produced by Sherpas Cinema, The Wonder Reels Episode 2: The Pass, follows in the footsteps of big mountain legend Eric Pehota as he passes his love of the Whistler Blackcomb high alpine on to his sons – who are quickly emerging from his shadow.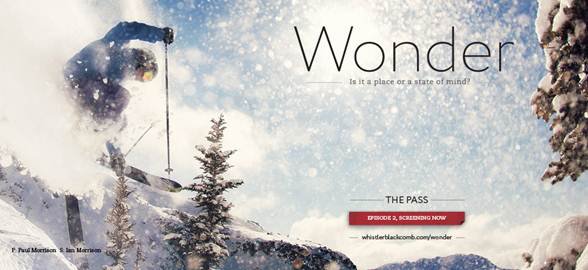 A hunger for new wonders, new vistas and new challenges fueled trailblazing big mountain ski legend Eric Pehota, who pushed the boundaries to explore Whistler Blackcomb's high alpine terrain. Now in bounds and accessible for all adventurous spirits, Pehota revisits his old stomping grounds in the Spanky's area with his sons, Logan and Dalton - two of Canada's hottest upcoming freeskiers.
https://www.youtube.com/watch?v=K428-PsngF4
For more information about The Wonder Reels and the entire Wonder Campaign, including the Wonderstruck Contest and Map Your Wonders, please visit www.whistlerblackcomb.com/wonder.