The Karl Fostvedt Q&A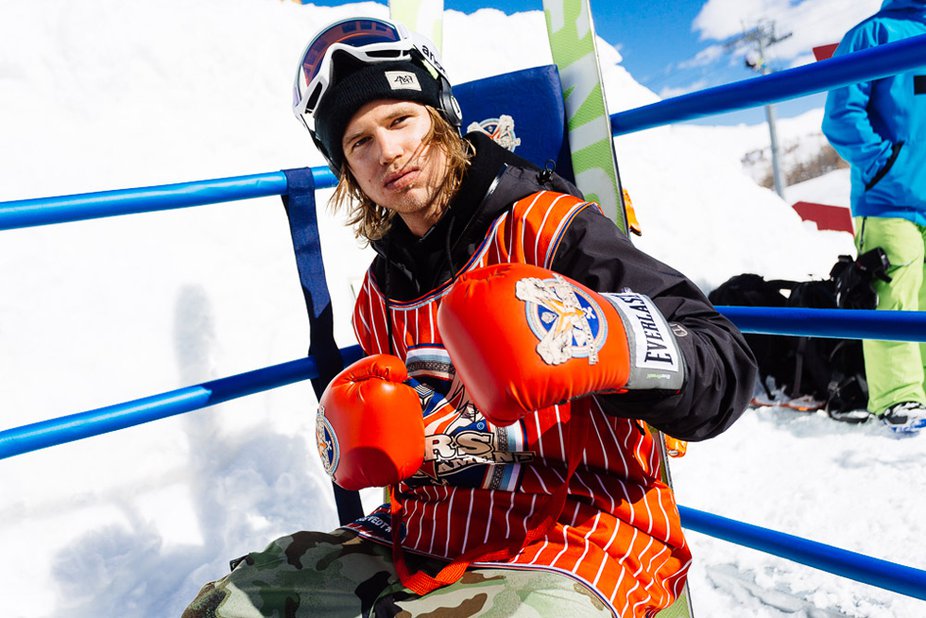 You asked, he asnwered! ON3P Skis presents the Karl Fostvedt Q&A. Photos via Trevor Woods.
---
Question in the op was pretty good: What was the sketchiest experience in Detroit? -SDrvper
Ah the hospital story...
We accidentally ended up at a building that was staked out by the Detroit Highway Gang. We showed up at 6am and started importing snow and stacking rubble to build a stall on the awning of the hospital. By 9am 2 people in trucks showed up telling us to leave.. after a little controversy we started packing up the truck. When we pulled out a 3rd truck pulled in and charged strait at us attempting to block the exit.. we got past, but Nate Abbott wasn't as lucky. We thought he was all packed up, but as he dropped the rental van in gear, he realized that he forgot to close the trunk. When he got out to close it, he forgot to drop the car outta gear and was ghost-riding-ca-whip as he closed the trunk. He made the move pretty quick, and then busted a U-turn and hit the back exit as the truck chased him out.The back windows of the truck were down revealing 3 dudes hidden by masks. We all rendezvoused a few miles away. Nate booked it to the airport and the rest of us went to a half frozen creek and where we set the winch up on a bridge for some water-skiing.
How did you become so god damn good at rails, and any hype train comments for the up and coming 4bi9 movie?-SDrvper
I think skiing with all the 4bi9 crew is where my rail game really developed. Its crazy to go out and ride with the likes of Cheddar, Detox, and the gang. This year's movie is called Burn. If you liked All Damn Day, you're gonna like this. AJ, Tuna, and Napes have been upping the production value like crazy these past few years.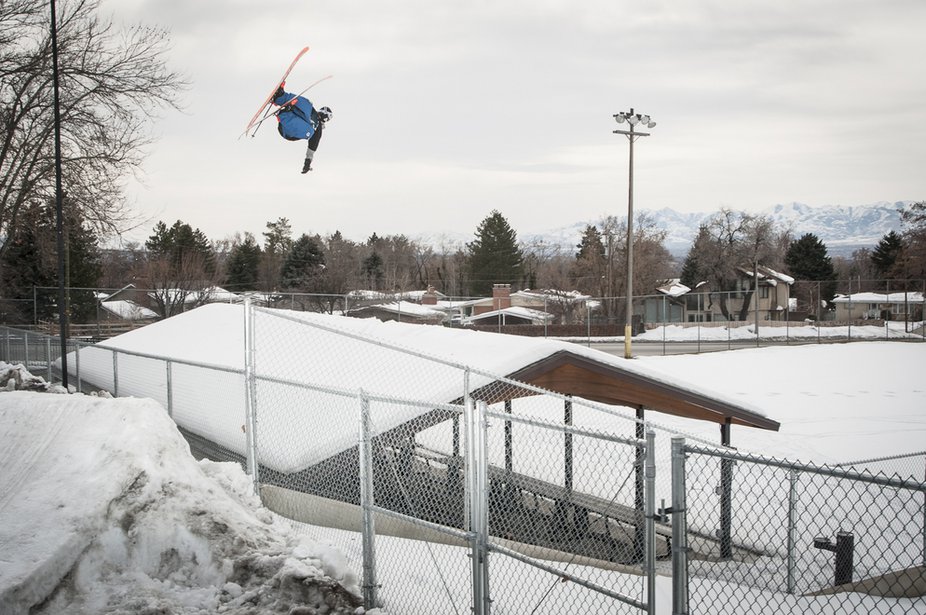 What inspires you to try a new trick? Do you focus on how it feels or how it looks? -steezy.stew
I think its real important to let the terrain dictate the tricks. I don't plan very many tricks ahead of time, but i do get stoked on trying new rotations when I'm playing skate. Its also sick when you're sessioning with a bunch of your friends and someone ups the bar and throws a new trick. Immediately everyone knows they gotta follow suit.
What do you see yourself doing in 10 years? -Jaznewt
Skiing Pow!
What is your favorite sun valley urban spot/bc location? -dgraves
The 511 Building. It was the first handrail I hit. This was over a decade ago. Collin Collins and a couple other guys were hitting it, and inviting me along. They pull-whipped me in, and I greased it after a couple hits. We got kicked out for hitting it back then, but things have since mellowed out so much that they actually have a rial jam on this rail its so damn perfect.
Powder, park, or urban? -KeithyD
Why not all 3?
How are you so good? -ParryWithAnA
I watch a lot of Traveling Circus
http://www.newschoolers.com/videos/watch/675801/LINE-Traveling-Circus-6-3-PVC-Pipe-Jocks
What do you eat for breakfast? What about lunch? Dinner? -GrizzlyBurr
Hahaha good questions. I eat so much food its insane. During a good week I'll have pizza for breakfast, lunch, and dinner. During a week when I'm posted up with LJ on the west coast of Costa Rica, we do beans and rice covered in lazona sauce glazed with Toña.
How did you get to be such a bonafide badass? -GrizzlyBurr
If you knew some of the people I kick it with in Idaho you'd think I was the softest dude in the game. People are crazy up here and it rubs off.
Will you ski with me at Snowbird? -GrizzlyBurr
Ill ski with you, if you're buying the ticket, and you better be able to keep up
http://www.newschoolers.com/videos/watch/742945/S-K-A-T-E-on-snow---Vincent-Gagnier-VS-Karl-Fostvedt---semi-finals-Vars-Tournament
You've tried the 1170 onto a rail, do you think you'll every stick it, and if so, do you think you'll ever surpass that rotation? -max61195
The race is on for the 1170. Next chance I get I'm going for it. Im gonna try to grab blunt.
What inspires you to find wacky lines and hit them? -Mr.Bishop
As far as the lines at Windells this summer, the amount if vert that you get to ski off a rope tow is so limiting. Everytime I get to the top, I try to think of a new way down cuz I get really bored hitting the same features the same way over and over. That plan has backfired a lot though, cuz some of the lines i try to link up end up taking all day to perfect. More than anything, I just get stoked watching what other people are doing.. guys like Candide, JP and Taner that can link up lines in any type of terrain. 2 hits are always better than 1.
https://www.youtube.com/watch?v=LWqblq0P5bI
Boats or hoes? -Bo_bot9
Can't have one without the other :(
What did you think aboutthe olympic ? Good or bad ? -SteedsShard
JOSS CHRISTENSEN
Stash's his gold medal in a 4bi9 beanie. Thats what I think about the Olympics.
How did you get into park skiing? -BROLF
Just thought it was the coolest shit ever since I was a kid. My older brother was friends with some guys at Freeze Magazine, so we always had the latest issue as soon as it dropped. When I learned backflips, my brother took a pic of me upside down and got it published in Freeze. That was the coolest thing that had ever happened to me at the time, and it gave me a lot of motivation to send it on a daily basis.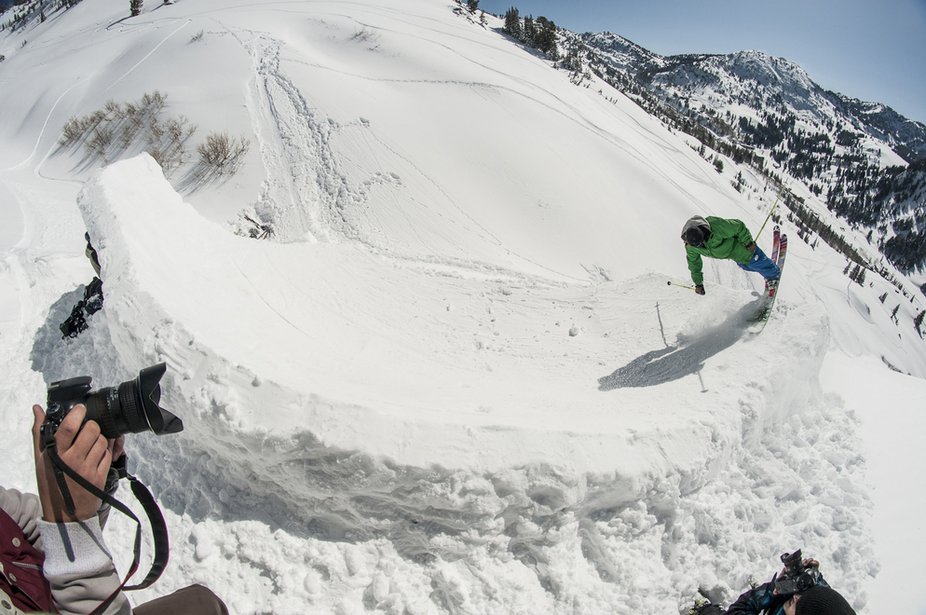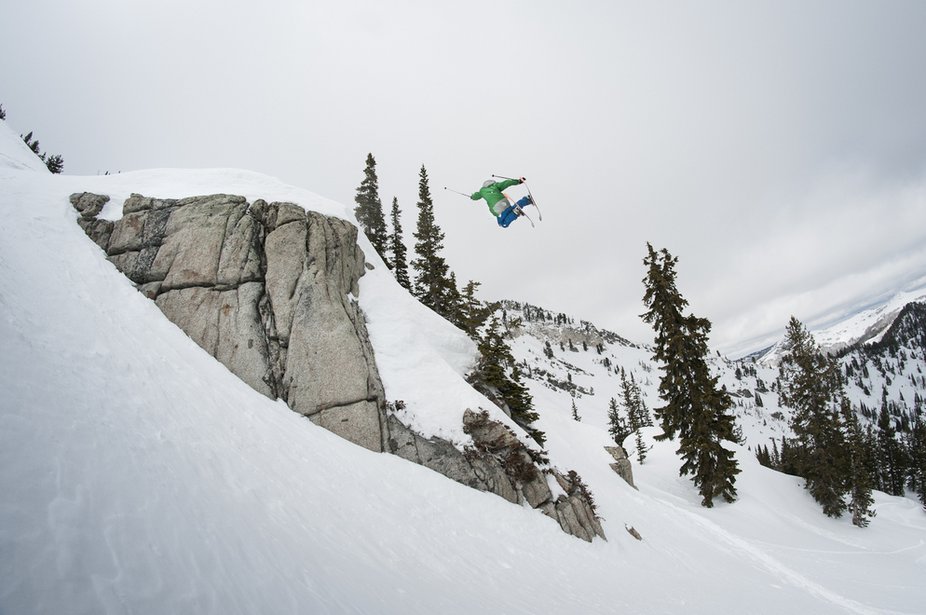 Can you explain the concept of how life is a circle of cleaning and offering to the kids? They would be stoked. -hawaiiansteeze
4bi9 operates at two different levels, cleaning and offering. There's is a constant alternation between the two, but at any given time the crew will be in one mode or the other. cleaning entails all kinds of acts, from hiking to shoveling to logging shots to actual cleaning, cleaning is basically a come up and a hangover all in one. offering is the preferred level to be offering on. offerings include jump sessions, partys, waves, fresh pow, stories, spirits, vomit, sneezes, phone calls, edits, movies, the list goes on.
As far as the circle part, you gotta envision it like the yin and yang.
To quote wikipedia: yin and yang are concepts used to describe how apparently opposite or contrary forces are actually complementary, interconnected and interdependent in the natural world, and how they give rise to each other as they interrelate to one another.
When will you do switch up 7? -Scriptum
As soon as I get the chance to do it without the spin being too rushed
Toña or toña? -yellav
Rule #1: Nothins better than a Toña
How many pairs of ON3P do you go through in a year? --emile-
The first board I broke this year was a surf board in May. My park ski setup was 1 pair of Kartel 106's, and 2 pairs of Kartel 98's (1 for urban, 1 for park). The urban pair saw hell in the streets of Bosnia, but since our edges and bases are so thick we were able to grind them til they were like new again. We had to import snow into everything we hit in Bosnia, so the skis were getting thrashed. If you see TGR's new film Almost Ablaze, I think you'll be in disbelief to know that I was riding that exact same ski at Hood this summer.
Have you ever done switch dub lincoln? -Alex_G
I brought it around, but haven't ridden out of it. It's on the radar this season.
Have you ever broken anything or had any large injuries? If so how and when? -Dr.Prof.Jiber
Broke my back at Snowbird 4 years ago. Overshot the White Wave by about 40 feet, crumpled, and rag dolled into rocks.
Does windells get mad when you hit their jumps wrong? -asfdfads
The cat driver, Caleb, and all the diggers are hyped on it. They purposefully put trannys in the side hits just to see how people will approach them. Caleb's the man.
What is the sketchiest feature you have hit so far in your career? Whats your favorite/best line/feature you have skied, to date? -DarthVader
The Re-direct is still holding it down. We're going to build a bigger one though, so its reign may soon be over.
What is your take on Style vs. Technicality? -Mr.Bishop
Pep Fujas.
My question to you is how often do you ski in a mellow fashion ? Everytime I've seen you on hood you were charging really hard. --emile-
I have an all-or-nothing mindset, so its hard for me to go up and just chill. Even if its a crummy day, you gotta get in the moment and get the session going. Guys like Mike McLeod and Jasper Newton are so damn good at filming that they can make pretty much anything look cool. You gotta embrace that and know that you'll be stoked you went for it when you're watching the shots later.
What was your favourite ski movie segment growing up? What did you like about it so much, and how has it influenced your riding? -nickmcnutt
CR's seg in Focused just because he was so on it that year. He was doing the cleanest cork 3's both ways, which was too much for me to comprehend. CR was the king of style. Him, Pep, Tanner, and Candide set the standard back then, and that still resonates industry-wide today.
https://www.youtube.com/watch?v=D3mUgBLltBM