The Jason Levinthal Q&A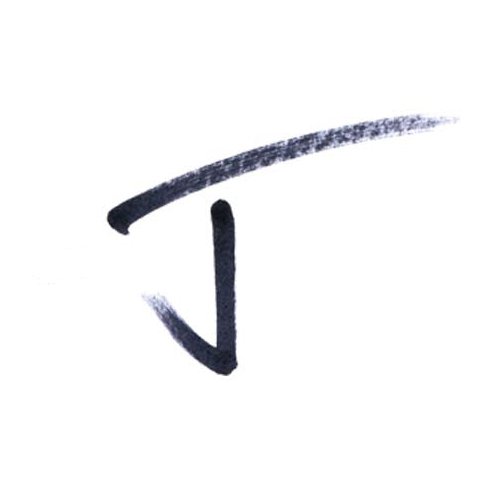 For the past 18 years Jason Levinthal has been on a mission to change skiing. In our opinion the sport & Newschoolers wouldn't be the same without him.
Back in 1995 he built the first twin tip skis out of his parent's garage, launching LINE as the first of the modern day startup freeski companies & paving the way for dozens of other startups to follow. He's been around the block and back wearing every hat in the business, from personally building thousands of skis by hand to driving what is now one of the top 10 and fastest growing ski companies in North America. Along the way he sold the company twice, won a medal at skiing's first X Games slopestyle, and was the first skier published in a magazine sliding an urban rail. He's the mind behind some of skiing's most entertaining, unexpected & impactful marketing and credited for discovering and helping bring to the top some of our industries most famous skiers which he's always collaborated with to create innovative, forward thinking products none of us would have ever imagined. To many people's surprise he is also the mastermind behind bringing the Raichle Flexon boot back to life as FULL TILT boots.
(view the original Q&A thread here)
Will you answer this question? -Momo
Yes
Is Steve Stepp a hot rider my dude? -SteveStepp
Yes! The Green Goblin is so hot right now
http://www.newschoolers.com/videos/watch/839954/That-hansels-so-hot-right-now
This move only concerns me because you have been the visionary of line skis from the get go, and line has initiated so many trends and technologies that have had a ripple effect throughout the industry. This seems almost like Steve Jobs leaving apple in a way. That being said, will you still have any input of the direction of line skis going forward, or will you be completely removed from any influence on the direction of Line skis. -skifreeordie
Thanks for those kind words, but I'm definitely no Steve Jobs. I never wear black turtlenecks!
One reason I felt comfortable leaving Line at this time is the fact that I never started Line to make a ton of money, or to have a real job, or to build a big company. My only goal was to use Line as a catalyst to rejuvenate skiing. In my opinion that goal has finally been accomplished thanks to everyone in skiing, especially all of you who now share the same vision for it's future & continue to push it forward. I'm also personally confident in the company and people responsible for Line right now to continue to move it forward in only a positive direction. What we all built together can never be stopped.
To answer the question, no I will no longer be working for Line, so I will have no influence on it's day to day activities. However I've started a consulting company www.ideaboxco.com of which K2 Sports is my first client. They've been good to me & my brands over the years so I feel good knowing they can utilize me occasionally for feedback & ideas especially during Line's transition.
You (Jason Levinthal) will always be known as the guy who is super stoked to be working in the ski industry, creating products and opportunities for people to enjoy. Always seeming to have fun and run to the beat of your own drum. Did you ever sacrifice your vision and (temporary) happiness with certain business decisions or did you hold fast to your beliefs at all times?Any examples? -hemlockjibber8
I definitely sacrificed some vision and happiness in the name of the greater goal, especially when working within constraints of a business, "You can't have your cake and eat it too" is a true statement.
Contrary to popular belief though, the single biggest sacrifice was caused by simply turning my passion into a job. I gave up my perspective as an everyday ski enthusiast & my ability to go skiing as much I would have liked. I spent way too many winters working around the clock on my computer, at tradeshows, selling skis & on planes and those few days I was on snow, I was adjusting people's bindings or standing behind a camera, NOT SHREDDING FOR THE FUN OF IT WITH FRIENDS. Progress requires sacrifice, my first 18 years was worth it in the name of the sport.
Jason adjusting bindings for people demoing Line skis
When it came to developing products, there were some products that would have cost too much to make = too high priced = not enough people would buy it = not worth creating. Same goes for wanting to spend more money to do cooler things in marketing when you simply don't have the money to spend, you can't do it. However, I do like problem solving, so 99% of the time found a way to still achieve a similar end goal by a different means. It's like trying a new trick 100 times, 100 different ways until you stick the impossible.
The worst was parting ways with athletes when their value out grew our budget. However I always took great pride in knowing I helped that person get their career started and nothing made me happier than seeing them succeed, regardless if it was without us. Kind of like raising a kid and seeing them get a real job & living on their own & then cheering for them behind the scenes instead.
The Line team: Mike Nick, Mike Wilson, Dash Longe, Eric Pollard, Skogen Sprang - 2002
Dash Longe (left), Skogen Sprang (right) & legendary Line ski engineer Francois Sylvain (center) discussing the design of Eric Pollard's latest pow ski from the future.
What is it like being the first winner of X Games slopestlyle? Any special feeling? -Mountain_Man
Dude! That was ridiculous. Too many factors to type into words, so click play & listen:
http://www.newschoolers.com/watch/660026.0/First-X-Games--1--m4a-mov
What was your favorite year since you've been in the industry? -Holte
Definitely the first year, because I was exploding with enthusiasm yet had so little knowledge about what the hell I was doing & had no clue as to what I was getting myself into. Basically running full speed with my head down into a giant infinite world of unknown, unforeseen obstacles. It made every little thing I did a huge first adventure. I definitely failed a lot, but there wasn't much consequence at first and small successes felt like gigantic achievements. It's like dropping in on a giant far away new mountain you you've never been on.
Line's first press Jason built in his parent's 1 car garage – 1995
Jason's family basement, turned into a ski factory - 1995
How often did you actually get to ski while being the driving force behind Line? And do you plan to keep skiing as an important part of your life or does that not fit into the direction you're going? -ZenMaster
I probably ski about 20 days a year, DEFINITELY NOT ENOUGH. So after 18 years of giving up skiing personally in the name of the ski business, I'm definitely making sure my new plans fit into riding as often as I want for the rest of my life.
Do you like the direction Freeskiing is heading? -Nieds
I do like it, but I think THE WORD "FREESKIING" IS DUMB & HURTING OUR SPORT. It's just "skiing"! Every time you call "skiing" something else, you're saying that "skiing" is not what you do, skiing isn't good enough for you, skiing is old school, skiing is lame, skiing is what others do not you, skiing is not what you should try, I AM NOT A SKIER. "I'm a freeskier?" This needs to stop, just like calling skis, "twin tips". When was the last time you heard someone refer to snowboards as twin tips or said I'm a freesnowboarder.
It's absolutely ridiculous that there is a:
US Ski Team
US Freestyle Ski Team
US Freeskiing Ski Team
It should all be the "US Ski Team" and they simply focus on different disciplines within the sport, like the US Track & Field Team.
It's too tiny a sport in need of too much promotion to segregate and divide the promotion of the sport or people participating in it. Especially to the general public who can just barely stay informed as to what skiing is, if that's what they still call it?
We need all the accomplishments, image & communication of what we do in all disciplines to be leveraged for the greater communication & good of the sport as a whole. We're all skiers, and the sport we do is skiing. Stop running away from what you are. It's not helping.
Lets go back to calling it eXtreme skiing!
What do you see wrong with freeskiing today, and how do you recommend we go about fixing it? -Mordecai
Well I already raged about the word "freeskiing" so.... otherwise I don't see anything wrong with skiing. It's at an exponentially better place today in terms of keeping up with modern times & other sports than any other time during it's past 20 year history.
The only thing I'd like to see added is more unique & creative flavor from brands & products & marketing. It's hard to be original, but that's what keeps things fresh & alive and people intrigued & inspired. Look at skateboarding & even snowboarding. I plan to spend a lot of time focusing on adding more flavor to keep it from falling back to sleep at the wheel like it was a decade ago. Change is good!
looking back on the past 18 years; where freeskiing was versus where freeskiing now is, there's been a dramatic change in technicality, style, popularity, etc. where would you like to see skiing in 18 years from now? -Anathema
YOU CAN'T HANDLE THE TRUTH! But, I'll tell you anyways. . .
http://www.newschoolers.com/videos/watch/839955/A-Few-Good-Man--quot-You-Can--39-t-Handle-the-Truth-quot-
You will all be the oldest skiers on the hill! Many local mountains will be closed because of warmer weather so you wealthy old dudes will bring your families on week long vacations to the big year round "resorts", further pushing smaller mountains out of business. Instead of 80% of people buying from local shops, 80% will buy online direct from the brands or Amazon-like retailers. This will drive the majority of ski specialty shops out of business & only the shops focused on selling premier, and boutique products to the most core enthusiast of all sports year round as well as driving local events & participation will exist in your town (very few). With digital entertainment and communication on everyone's glasses if not contact lenses, if not imbedded into your body, people will be too entertained sitting on their couch zoning out to virtual reality to bother spending thousands of dollars freezing their butts off at a mountain hours if not an airline flight away. For all of the above reasons only the most core skiers will be left, instead of the reverse today. Thus companies, shops & mountains will actually be only catering to you. So you're all set!
Until Singularity in 2023 . . . when the exponential progression of technology enables computers & robots take over the world and humans become extinct, so enjoy the next 20 years.
Being a new company in the ski industry, what advice do you have for us NS Entrepreneurs? -SABEK
1) Go for it dude!
2) Be very different – No one needs another of the same thing with a different logo
3) Don't re-invent the wheel - Spend time & resources creating what other's can't & use existing systems for everything else
4) Don't produce products with your own hands - You're an inventor & visionary, not a factory. Spend your time doing what only you can do.
5) Read this book – The 22 Immutable Laws of Branding
. It's the only one I've read since middle school. You will fail if you don't follow it.
Jason! My favorite company on the planet is Line Skis. I'm a marketing/econ major and an avid skier. My favorite part of marketing is brand management and I think that Line has an awesome approach to reaching their market while maintaining it with everything you do. The question I would like to ask you is how would someone like me get a job for a company like yours? What do I need to offer and what are some things you would look for in a potential marketing manager? -forhammer
As obvious as this sounds, an internship. Line's Graphic designer, Nathan Canupp literally moved to Burlington VT for the summer 10 years ago to work as an unpaid full time intern. When it came time for him to go home, we couldn't let him & he's had a job here ever since. Even if we didn't hire him, he would have had a priceless portfolio of real work, to get a legit job!
How much money did you spend at college to come out with no real life work experience??? Spend a few months or a year working for free or for very little as an intern instead of welcoming people to Walmart and when you're done, you'll be way better off. If you're going to drop in, do it with both feet & don't speed check!
Check weekly for new job oppurtunities in the winter sports industry here: http://www.k2sports.com/careers
What was the greatest moment in the Line chapter of your life? -Mr.Bishop
Took a while to figure out but definitely selling my first pair of skis to someone I didn't know. Nick Baron
showed up at my parent's house with his mom asking if I sold some kind of skis that you could be used like a snowboard. The local ski shop, Ski Market in Lathem, NY told them about me. He was probably 13 years old and he's still rockin Line today. His mom would literally drop him off at the factory in Albany after school sometimes to help pack boxes and jump on the trampoline or ride the pipe out back. He now helps our California sales rep Matt Connelly selling Line to shops. For the first 10 years or more every time I saw someone I didn't know riding Line, I was shocked & got that same feeling of, "holly shit! I can't believe they're on my skis. I don't even know them!"
Looking back on your Line days, is there any decision you are really glad you made at some point? Is there anything you regret? -1337
I'm really glad K2 Sports bought us. I had spent 11 years & too much time and money spinning our wheels as hard as we could and was left sitting there with not enough gas to start the engine again. The sport of skiing was finally starting to come around to our perspective & it would have been a shame to not have been able to see it through to a time when people were ready to embrace what we had worked so hard to create.
The only regret I have is not finding the time to make long twin tip skis earlier because we were too busy building what people referred to as "skiboards". We had this 164cm twin tip ski mold that became the first "Twelve Sixty" sitting on the factory floor for years before we finally got around to building the ski.
Jason too busy figuring out what's what & what's next in Line's Albany NY factory & office -
1998.
I called that ski the Twelve Sixty as a joke because it was so ridiculous to me that Salomon called their first "twin tip" a ten eighty which is a trick that has nothing to do with skiing backwards. I would have called it the 180 because a 1260 at the time was a dorky looking trick with no style which people thought was amazing except me and my team. Sarcastic humor is big in Albany where I grew up, so I still like making fun of stuff, even if no one else gets it.
By the way, the Twelve Sixty and Ostness Dragon skis were the first & only full length twin tip
skis with equal height tips and tails for years.
Line's first print ad in Freeze Magazine of Kris Ostness on his Ostness Dragon pioneering the
first McTwist on skis at Camp of Champions. COC was the first camp in North America to allow
"skiers" into their park. Props to Ken Achenback for having the guts to go for it. – Freeze
Magazine 2000
Eric Pollard, THE ORIGINAL NO POLES skier throwing huge stylie 180's without poles on the
Twelve Sixty ski at Camp of Champions & Jason with the mini DV follow cam underneath. -
1999
You can't leave just yet! We still need you to re-invent the interchangeable ski and binding. You made the best skis and boots, is there any way I can talk you into giving the ski binding that doesn't require drilling another shot? Don't let snowboarders win! -ParkoverPow
I agree 100%. I believe someone will do it, but not a big existing company because they'll loose binding sales if you can own one binding with multiple skis. It's going to take a start-up company to pull it off so maybe I can at some point, send me your ideas!
Line's binding mounted with inserts & eliminated knee injuries during backward twisting falls.
Unfortunately it wasn't possible for a small company to maintain: Small volume = high cost = unaffordable
to continue. - 2003
I would like to point out the real problem with bindings is the fact that people blow their knees. This does not need to happen! IT IS POSSIBLE TO STOP KNEE INURIES. Unfortunately binding companies don't want to invest in creating new products that people are not demanding, just like car companies did not want to develop electric cars until now. I talk to the engineers at Marker every year about this and it goes nowhere. I just hope an existing binding company does it fast so people don't need to have expensive operations & restrictive life long knee injuries just because a binding wasn't designed to protect them.
You have been a pioneer in the ski industry in the truest sense of the word. After taking Line from a garage to a global scale, if you could go back in time to the very beginning, what would you do differently? -ckk
I would have been more patient waiting for skiers and the rest of the industry to get on board with what we were trying to do. Sometimes I prematurely tried to force it too fast and wasted time and money spinning my wheels our message going going right over people's heads.
I also would have outsourced 100% of ski production from day one (instead of start a ski factory). I would have kept R&D in-house for fast development but I almost went out of business a couple of times spending too much money trying to be a manufacturer. There were plenty of other ski factories already that could have built product for us saving me tons of time and money that I could have re-focused on the bigger more unique work I needed to accomplish.
Jason sweating it out pressing skis - 1997
Line's 3,000 sq' garage factory on Vatrano Rd in Albany NY - 1999
What would you say was the turning point that made line what it is today ? --emile-
There were infinite small turning points, especially at the beginning but the biggest turning point was when we sold Line to K2 Sports. They enabled me to focus in on only what I do best while they took care of the rest that they do best (distribution, operations, manufacturing, finance, etc.).
Each of us doing what we are experts in and letting the other do their thing in perfect unison is a very rare occurrence between a founder and purchasing public company. It was a really amazing tag team effect that catapulted Line into what it is today in too many ways to explain.
Where do you see the next big revolution in Freeskiing coming from? (New construction materials, design, organizations, ski terrain?) -Rowen
I don't think skis will evolve as much in the next ten years as they just did. I believe there will be a need for half the number of models because everyone will ski between a 95-115 waist and 2 pair will cover everything for you. I think there will be hundreds of micro brew ski brands just like micro brew beers instead of only the top 10 or 20.
I also think the mountain needs to expand the concept of "terrain park" into ALL TERRAIN. The entire mountain should have modified terrain to ride, rollers, banks, woops, drops, even features off trail like Travis Rice's "Supernatural" competition etc. not just the parks with only death defying features that you need insane skills & take huge risk to enjoy.
What was it like running your business in Albany, NY?-*.bruleanomics.*
It was amazing to hire your friends & family and build skis together. They'd have the summer off from school and I'd just say, dude come work for me. It was weird when you realized you were the only ones making skis in a garage, literally the only ones. It was super, super exhausting, I didn't have a life outside of work, I was definitely a workaholic, my passion overtook my personal life, didn't even know the difference between weekdays and weekends.
I didn't have any personal money because it all went back into keeping the business alive. Looking back at my tax returns I actually only claimed $14k for a few years in a row, before that I made nothing and just paid my employees. I was borrowing my parent's pick up truck & renting an apartment with my girlfriend. We later broke up after 7 years together because I just couldn't balance personal life with business. I learned more during those years than any other time, and I'm not sure there's any other way to learn what I did, than just doing it.
Building skis with my highschool friends: Matt Strongin, Matt Connelly (current Line Cali rep),
Jason Levinthal, Tom Doyle
I almost went out of business in 1999 before moving to Burlington VT. I went to the SIA tradeshow knowing I only had $1,200 in my company bank account, I owed banks $300,000. I owed credit cards approximately $40k, plus some money to my parents & friends. I remember telling my friends (employees), "We're going to this tradeshow with only these 5 pair of skis to get as many orders as possible. I have no money to buy materials or tooling to make any more pair after and I have no money to pay you after we get back. Either we go to this show going for broke (literally) and kick ass taking as many orders as possible and . . . hopefully get an investor to stay in business after, or we call it a day now." We all rallied and made it happen! It was the year every brand including us released full length twin tip skis and people were loving what we were doing. That's the stuff that keeps you alive!
Shortly after the show, Karhu invested owning the majority of the business and paid off all my debt & I moved Line up to Burlington, Vermont. I owe Doug Barbor & Tucker Holland who owned Karhu for believing in Line's future and keeping it alive & growing for the following 7 years.
What was the worst moment in the Line chapter of your life? Also if you fancy doing another, most memorable? -Magnus
Worst moment was getting ready to build my first ski order. At the time I had only built 30 pair in my parent's garage to date. I took out a $200,000 loan, maxed out my credit cards and was working 14 hour days in a bigger garage I was renting trying to setup the equipment (which I made) to attempt to build a ridiculous 1,000 pair order.
Every ski I made in the press came out already delaminated in the tips. At one point I just sat under the press, dirty, sweaty, mentally and physically exhausted almost in tears asking myself, "What the hell am I doing?!" I almost lost view of the entire point. I could have been swimming with my friends or leaving a job at 4:00 with a paycheck but here I was, and for some reason I just couldn't give up. Later I called my friend Ebb who made Function snowboards in Ellicotville NY and he asked me if I cleaned the edges with acetone before pressing it. Sometimes the biggest problems have the simplest solutions. After that they were bombproof.
What is your favorite LINE ski you've created? -dgraves
I always had a ski that we internally referred to as my pro model jokingly because it was the one that I influenced the graphics on the most and it was a model I rode almost exclusively for multiple seasons.
Remember I'm an east coaster, so here they are in order from most recent:
Blend 172
Anthem 171
Mothership Flite 172
Twelve Sixty 164
Jedi 98
Do you miss the skiboard days? Was there something in particular the was a catalyst for your move to start making skis? -Maximumsushi
For me the word "skiboard" was just a word people used because they didn't have the guts or vision for the sport's future to simply call it what it was, a ski. Just like people using the word, "newschool skiing" 10 years ago or "freeskiing" today. The catalyst for me to make this type of ski was my own personal dissatisfaction as a skier with ski performance at the time.
Skis at the time were very restrictive, basically they were designed for Olympic skiers to race and not the everyday user which lead to the sport being very stagnant and falling behind all the other action sports. This is a big reason snowboarding took off like it did in the early 90's. To me skiboards were just skis and each evolution was just another step toward the future of the sport.
Typical ski in 1995
My first ski design. I took the dimensions of my snowboard cut them in half, half the width, half
the length. Great start considering what skis existed at the time. - 1995
If you think about it, they were far closer to today's skis than any other ski at the time. They were twin tip, wide, symmetric, deep sidecut, lively flex, cool graphics, etc. People just couldn't digest such a huge departure from traditional ski design. Mike Nick was literally throwing Misty 540's and switch cork 9's in 1998 while the rest of the industry was doing pencil 720s or 360 mute grabs. Trust me, people brushed off what we were doing as not skiing because they couldn't get their head around it. We were skiing!
Mike Nick throwing Misty 5's at a sledding hill outside of Jay Peak Vermont - 1997
What's it feel like bring the innovator of freestyle skis and leading the industry for so long? -De-Clan
Feels like I accomplished what I set out to do and now it's time to contribute back to skiing in more new and different ways.
Who or what inspires you to be an entrepreneur? -cydwhit
I just instinctively want to make change happen and for some reason I won't give up until I do. Usually it starts from seeing common everyday occurrences or lack their of in the form of an opportunity, or opportunity to solve a problem. I daydream about random stuff all the time. My wife and kid make fun of me for it but that's what you need to do, in order to think different about the same old stuff. You need to unplug your mind from your phone or computer screen & the moment. Like most people I just love seeing the results of my work, it's like building a house or anything you create with your brain & hands, it's just cool.
Why was Line skis named Line skis? -A.Emond
I originally sketched the name in my notebook during college to be an aggressive skate brand. Before people did grinds on in-line skates I invented up some plastic blocks to replace the wheels to grind on but I never followed through on it with a company. Then I made the skis and thought it would be a perfect name because before parks existed I skied bumps and people refer to a specific path through the bumps as a "Line". Same as when dropping in anywhere on the mtn or skatepark you say, "I'm going to take this line." It's a simple name for a path you take on the hill or in life.
Do you have any other aspirations for skiing related projects in your future? Or is that it for the industry side of skiing. -VinnieF
Yes
Did you leave to start a chain of Italian Restaurants? -loganimlach
No, I'm not a good cook
What is Mike Nick's middle name? -406
DAVID of course! You can't beat having three first names!
How many apemen does it take to screw in a lightbulb? -Ryanvdonk
There's only one Ape Man! He doesn't use light bulbs, he's an ape. . . but kind of like a man, sort of.
Will or Andy? -FredyFerl
Andy, he's way weirder
How was the van paid for the Traveling Circus crew? -B-Right-On
We gave it to them. We bought it from Adio shoes and pay for the gas and repairs. If anyone has a nicer camper or van, they'd like to donate or sell or trade for a lot of skis, let Line know. info@lineskis.com
J, In your 18 years, you've pissed off plenty of industry professionals with your outspoken, irreverent nature. Describe the most disrespectful thing you've ever done or said to another industry pro or company. -Cody Raisig (formerly PBP & Freeskier)
THANK YOU. I take being outspoken as a huge compliment. Obviously if it was easy, everyone would be doing it . . . and we'd be living in a more honest world. Irreverent, I looked up in the dictionary, your English teacher would be proud! I believe anyone that is outspoken will admit to occasionally letting their passion get the best of them and not choosing the best words to communicate. So yes I'm 100% of the time outspoken and in my opinion irreverent twice below.
There may have been other times people felt I was irreverent but I believe that's simply their inability to depart from the warm, fuzzy feeling of people telling them nice lies to their face vs. me telling them what I actually think. Most people thank me for being honest because they know it's too often impossible to get the truth from others.
I would like to point out however that I'm also the first one to go far out of my way to cold email or call or tap a person on the shoulder I've never met to tell them, they're doing a killer job, I'm a big fan, and keep doing what they're doing. Sometimes those are the same people I told the opposite, prior. All in all, I SAY WHAT I THINK IN THE NAME OF SKIING, NOT YOUR FEELINGS OR FOR THE BENEFIT OF MY PERSONAL RELATIONSHIP WITH ANYONE. I don't regret making the below points to people, but do admit, I could have chosen better terms, circumstances & words in these two instances.
1) I told Derek Pappas, "Brad Fayfield needs to take his tongue out of Chris O'Connell's ass."
Explanation: Brad founded & still owns Freeskier magazine. Chris is one of the most successful photographers in skiing (I personally think) and at the time was exclusively submitting photos to Freeze magazine, refusing to submit photos to Freeskier (his prerogative). Freeze magazine was then shut down and Brad shortly after told me he is looking forward to telling Chris that he's not interested in working with him after years of holding photos back from Freeskier.
Six months later Chris became Freeskier's main contracted photographer and for years after there were far more photos of Armada athletes published in Freeskier mag than every other brand's athletes combined (Chris is also co-owner of Armada skis). It was then that Derek called asking me to buy an ad in what I considered to be an "Armada magazine". I don't know if Brad is still pissed, I've only seen him once in passing but I'm on great terms with Freeskier & Chris and I hope they would honestly tell me what they think of my business practices or products if tables were turned.
2) After continuing hearing from all Line athlete's & other athletes on this issue, I sent Todd & Steve Jones from TGR a very long email with over 20 athletes & industry people copied. Prior to this I never met or spoke to Todd or Steve so definitely a bit over the top for the first intro (classic amateur passion driven email here).
I'll try to summarize from memory, "You need to stop shooting my athletes and others athletes without their permission for your crappy B quality "jib flick". You are miss-representing the athletes, with bad shots and even falls they weren't even aware you were shooting. Your "jib flick" comes across as a janky side show ski movie and is doing a disservice to representing this new important segment of the sport. If you're going to make a specific film on this side of the sport, you need to work with the athletes to get the proper shots and represent them as they deserve like you do in your regular TGR feature film and stop calling it a jib flick."
RESULT: Lets just say it offended TGR but I got reply's from other respected industry veterans thanking me for speaking up for the rest of them (they never shared their opinion with TGR). The following year TGR incorporated all "newschool" skiing as it was referred to at the time into their regular movie & Line & I are on great terms with all the guys at TGR including Steve & Todd who still obviously put out solid films of which Line's athletes are stoked and honored to be in.
By the way, you not calling out the specific instances & people you're referring to in your question is just another form of you not having the guts to be honest in the name of risking what people think of you. Wait am I being irreverent or too outspoken again?
I'll re-phrase that. Thank you so much for bringing up such positive, & educational experiences of my career to share, you're a true leader.
Who was the better intern? Malczyk or me? -KapitolPhoto
Josh, because he was more entertainingly scatterbrain, & nothing beat watching him pretend to officially work for Line so that he could hold weekly rail jams on college property.
Josh Malczyk always found a way to make things happen. Now he's got my job & making things
happen running Line & Full Tilt, hell's yeah! UVM College classmate Will Wesson waiting behind
the wall to drop in next. - 2004
Are you gunna bring back your food cart in Burlington now that you have some free time on your hands? -danvillaire
Aaahhhh yes, The Joint Yo!!!!
I would love to bring back some late night cheese steaks but unfortunately the only people that made money were the kids working for me. The best of which was Josh who actually took what I paid him and then outsourced the labor to other random unreliable college kid so he could still go out partying while making money. Not much has changed in Josh & my relationship.
Did Turpin really design apeman? -hemlockjibber8
Chris is an awesome story teller & was a fan of the symbol, but Tim Clayton actually designed it. Tim crushed it as our graphic designer from 2000 – 2007. One year he randomly added the ape face to a train on the graphic of the 2nd Mothership. Then we casually threw it on a few other things and it stuck. When people asked why is the ape face our symbol, we say it represents "EVOLUTION" just like Line exists for the evolution of skiing. Not freeskiing!
Tim Clayton & the 2nd Mothership called out in an art magazine - 2003
Is Ape Man staying? If not, what are his plans? -Woodchuck
He's definitely staying! Ape Man is Line for Life! You'd see the huge LINE tattoo he has across his chest if he wasn't so hairy. He's the man!! or at least loves skiing like a man . . with ape style.
Ape Man at his family reunion - 2008
As a current student of University at Buffal did you enjoy it here and what classes allowed you to make a pair of skis as a project? -herv
I went to UB because:
- The largest ski club with a free ski bus every night to Holiday Valley & KB mountains
- Extremely affordable college as a NY resident
- I was in the "Design Studies" program for graphic & product design under the architecture dept., which unfortunately no longer exists.
- There is no other reasons to go to UB
Do you have the footy of Andy Mahre and Pep Fujas from X Games '07? -.[sanhedrin].
No dude! I was in the 1997 X Games, not 2007! Those guys came 10 years after me. I'm the real OG!!! (old guy).
Mike Nick (gold) & Jason (bronze) on the podium of the X Games first ever slopestyle ski
competition.
Are you going to come back with a new company in a couple years that makes freestyle monoskis? that would be dope. -GrahamGould
YES!
Whata ze fuk is a chinese downuhill? -KingGeedorah
http://www.newschoolers.com/videos/watch/839956/Chinese-Downhill
Why did you get rid of the jimbo designs on the afterbangs? -afterbangnut
After a couple of years, a lot of people told us they wanted a fresh look. I loved Jimbo's graphics too. I'll call him up to create some more ski graphics and I'll build you some skis to ride. Cool?
Chug Life or Traveling Circus? -Relish_man
Anyone that does not like Chug Life should be forced to party naked with Chug. Obviously Traveling Circus runs through my blood.
What motivated you to leave Line? Do you think you'll miss working with them? -JD.
I'll definitely miss working for Line, but after 18 years of that rollercoaster a break is long overdue. Everyone knows I'm a big advocate for change. This time I needed to make a change for myself & my family, and not only the brand I've dedicated so many years to. I'm going back to my roots as an entrepreneur in the name of bringing more flavor to skiing in new and different ways.
How did the traveling circus allllllllllll start... like from the very beginning how did that start? -zackbochicchio
I grew up in Albany, NY & was living in Burlington VT. Andy & Will and the rest of their "I Hate NY Crew" were always around NY & VT. Line sponsored most of those guys and they'd always make entertaining vids on their own we'd promote, long before youtube. When it came time for them to graduate college, they literally came over to my house, sat on my porch and told me about their idea. They didn't want to have to get "real jobs". They told me their parents would be way cooler with them continuing to ski if they could turn skiing into a job in some way. Basically they told me they wanted to make webisodes like Eric Pollard was doing with Nimbus (the ski industries first free online webisode series) but instead of high production quality style endless pow they'd be traveling to every day average mountains following each other around with a camera. They wanted to create inspiring video that everyday skiers could relate to, especially east coasters. I agreed to pay them $150 if they actually made an episode. I loved the idea but totally assumed I'd never hear from them again.
The "I Hate NY Crew", later evolved into "The Traveling Circus". - 2005
They actually went out to Hood that summer and filmed with their friend Shane McFalls who still produces the shows and everyone loved it. After the first episode I insisted on giving it a name people could remember that we could package the show under and personally always felt they were literally a modern day traveling circus. We then all worked hard to turn it into a real tv show format in terms of a consistent intro, format & release dates, etc. so it stood out from all the other random online edits. Line then financially supported the project properly to make sure it continued solid and now 6 season's later it's still as entertaining as ever. Andy, Will & Shane get all the credit for the concept, and everything you see. Line just gets their back to see their vision through.
WATCH THE FIRST SEASON!
http://www.youtube.com/watch?list=PL1D5894771CC73B27&v=FveZg45CXP4
What advice would you give to someone just starting to forge their own path in life, who wants to follow their heart and create success and make their dreams come true? -theVan
1) Use the force
2) Only do work you passionately enjoy
3) Don't give up
What's your biggest "WHAT IF" moment...good or bad and what kind of implications do you think arose from it or would have resulted from it? -heFF
In high school on the way to Stratton mountain I stopped at the Burton factory to buy a snowboard. I bought the purple Burton "Air", it was one of the first somewhat symmetric snowboards with a centered stance. After one run, I freaked out about how amazing it rode vs. my old directional board and questioned why my skis weren't designed the same way. Later that day after snowboarding all morning with my friends, I switched back to my skis. I got off the gondola and without thinking slid around to switch out of instinct from riding a board all morning. I knew then that twin tip skis had to exist but it took another 6 years of day dreams before I had the chance actually build a pair. The rest is history.
Jason's highschool snowboard posse: Brian, Scott Bowden, Brig McCutcheon, Jason Levinthal, Jaime Laughridge, Matt Connelly
What was your most discouraging failure throughout the startup of Line Skis? Sounds rude, but sometimes right after is when people do their best. -GratefulShred
You are a wise young jedi.
After spending 14 hour days, 7 days a week for about 8 months working in my parent's garage developing skis, and machines to build the skis, I went to my first SIA tradeshow in Las Vegas. My girlfriend and I got there with no money in our pockets and a couple of pair of skis that people referred to as, "small snowboard looking ski things". I literally was using my uncle's flyer mile points for the hotel & flight. After 5 days of standing in the booth, we talked to maybe 5 people? and didn't get a single order. It was a pretty depressing feeling. Felt like the past year was a complete waste of time, let alone my hopes and dreams of starting a ski company feeling like it was already out the window.
Line's first tradeshow booth, SIA Las Vegas - 2006
Now the crazy ending as you alluded to. Two weeks after I got a phone call from the local copy store telling me they just received a fax for me from Japan. It was an order from a Japanese distributor for 1,000 pair. His name was Mashie Tanaka working for a company called Evernew. He's the man that literally jump started my whole business. The oldschool version of kickstarter.
How did you persevere and get through Line's delamination issues in the early days? -dbchili
I wish that was the only issue. In business there's always an issue in every aspect, at every point along the way. Every material, every process, every hand that's involved effects every ski in a different way, and is different every day, every year. Line and I got through it like everyone, persistence, ingenuity & perseverance, like you said.
Who do you think is the most inspiring businessperson/ business outside of the ski/snowsports industry? -dilla_says_go
I didn't get inspired by any business person outside of winter sports, I really wasn't paying attention to business. Jake Burton inspired me the most. I grew up watching what he was accomplishing and doing with his product his company, his factory, his marketing. I'd stop in to their factory store on the way to Stratton mountain which gave me the illusion that building your own boards & starting a winter sports company was a totally reasonable thing to do. Sometimes ignorance is bliss!
What now? -e.wait
I'm starting a new ski company. . .

Thanks to Jason Levinthal for answering our questions! The man truly is an icon in our sport.