The Biggest Loser: Superunknown Edition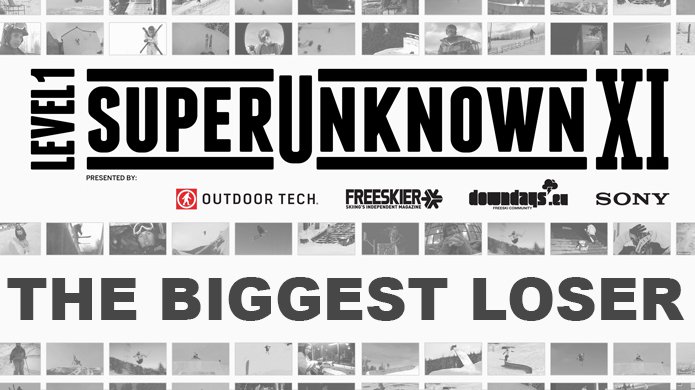 "The original video talent search contest and still the biggest and best! Started back in 2004 as a way to give talented skiers a chance to gain exposure, sponsorship, and a shot at filming with Level 1, Superunknown set out to provide an alternate route to exposure outside of the traditional competition scene. 10 years later the players have changed but the game is still the same- each year Level 1 receives nearly one hundred entries from around the globe from the most skilled and talented amateurs hoping to take the coveted title."
Past Superunknown winners include:
2004 Superunknown I Corey Vanular
2005 Superunknown II JD Zicat
2006 Superunknown III Michael Clarke
2007 Superunknown IV Tom Wallisch
2008 Superunknown V Jon Brogan
2009 Superunknown VI Niklas Eriksson
2010 Superunknown VII Logan Imlach
2011 Superunknown VIII Sig Tveit
2012 Superunknown IX Lucas Stal-Madison
2013 Superunknown X Magnus Granér
Who is the best of the losers in Level 1's Superunknown history? You be the judge.
---
Alex Beaulieu-Marchand
Ahmet Dadali
https://www.newschoolers.com/videos/watch/755877/Ahmet-Dadali-Superunknown-III-Entry
Alex Bellemare
https://www.newschoolers.com/videos/watch/839156/Superunknown-VII-Finalist-Alex-Bellemare
Chris Laker
Chris Logan
Clayton Vila
Ian Compton
https://www.newschoolers.com/videos/watch/727568/Ian-Compton-Superunknown-VI
Karl Fostvedt
LJ Strenio
Max Morello
McRae Williams
Paul Bergeron
Sandy Boville
Sean Jordan
Shay Lee
Spencer Milbocker
Tim McChesney
Will Berman
https://vimeo.com/3288663*Added*
Austin Torvinen