The Art of Gear Reviewing
words: Sam Turner
We at Newschoolers want to revolutionize the way ski gear gets reviewed. As it stands, the product reviews you see in ski media - be they on freeskier.com or in an issue of Powder - are being written by a select few pros and industry types who have a working relationship with the brands that are manufacturing the gear in the first place. That's well and good, but one review from one pro whose buddy runs the brand he's testing doesn't have nearly the same value as the opinions of 20 NSers.
The beauty of it is that our community is made up of everyone from weekend warriors to park rats to ski bums logging 100+ days a year. That's the core of freeskiing right there, and that's whose opinion is most valuable. No matter what the intentions of the reviewers you find in magazines, they will necessarily be biased by sponsorship deals, brocodes, and those oh-so-fragile business relationships. But you, you untainted masses, have nothing to lose and that is your most valuable asset.
We are ushering in a new era of ski reviewing, and it's going to be focused around the most brilliant minds in skiing today – you! This is going to be the most comprehensive and genuine database of product reviews ever seen, and we need your help in creating it.
So go and review your shit! Our system lets you go as in-depth or as simple as you like. You can take the time to sit down and hammer out a paragraph or two about why this year's Wallisch Full Tilts are the bee's tits, or you can just give a quick rating with our sliders. Every bit counts, that's what's so rad. The end result will be a comprehensive, accurate compilation of honest reviews from the people who are out there using this gear every day.
The reviews you write will appear in your profile under my reviews, so that other users can get the low down on the stuff you're riding. You can then add those items to my gear and show off the rad-ass setup you've got. Also, if there's a product you've had your eye on for a while now (e.g. dude that new North Face jacket is so fresh, I need to cop me some threads) you can add it to your wishlist. This will allow you to see what other people are saying about it and where it's available online. You can even send the product page to someone who might have the means to purchase it for you (lookin' at you, mom).
Now this isn't simply for our benefit, there's something in it for you too. As we begin to compile data, the best reviewers will be entered into the hallowed, cabalist NS gear program. This means that if you take the time to really sit down and give an honest opinion on your gear, we will take note and you will be rewarded. As a featured reviewer, you will have access to the best new gear, for free.
The system is still in public beta, but we're working to make it as streamlined as possible. Your input is vital, so let us know what's working and what isn't.
To give you an idea of what this will look like in your profiles, and what good reviews should aspire to, we've provided some examples.
---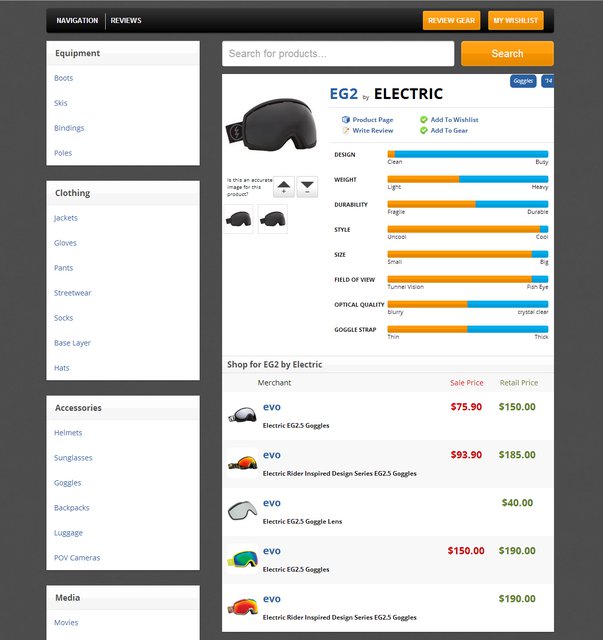 View latest - This is self explanatory: check here for the latest reviews as they appear online.
http://www.newschoolers.com/reviews
---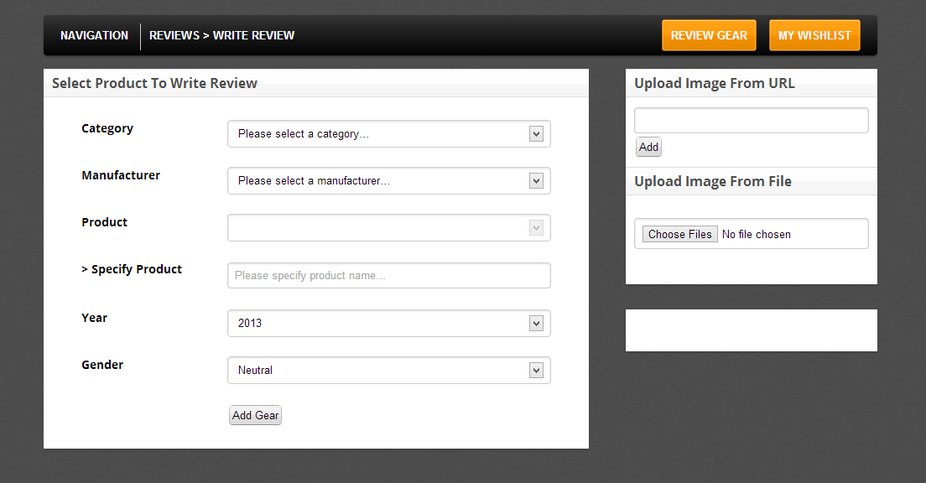 Write - Our review system has a series of sliders that you can adjust according to the specs of your gear. Upload a picture of the product and (if you have the time… we recommend it) write a few words to accompany it.
http://www.newschoolers.com/reviews/write/
---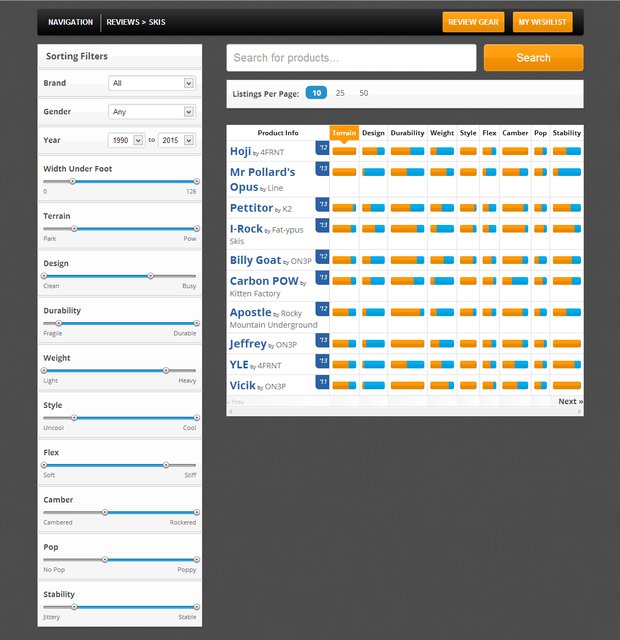 Search - Part of the idea behind this project is to eliminate "what ski should I buy" threads by providing you with a searches that you can tailor to your exact specifications. Our search system can be adjusted to fit the specs you're looking for.
You can find the search functions on the review page here.
---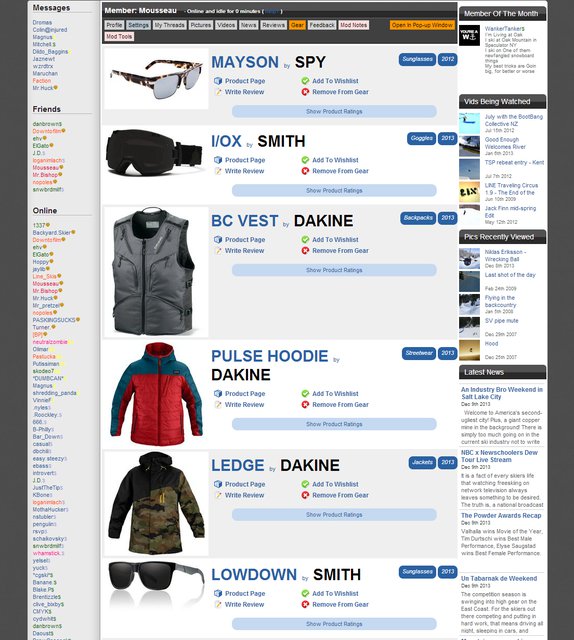 My Gear - This is pretty self-explanatory. Post your setup so that others can see what you ride. To add a product, simply go to the product page in reviews, and select "Add to My Gear".
The "My Gear" tab can be found under your profile.
---
My Wishlist - Looking for new gear this Christmas? Compile a list of the products you want and send them to relatives who might be wondering what to get their freeskiing nephew/son/granddaughter.
See above for the Newschoolers page, which can be found here http://www.newschoolers.com/reviews/wishlist/
And below for an example of the wishlist email.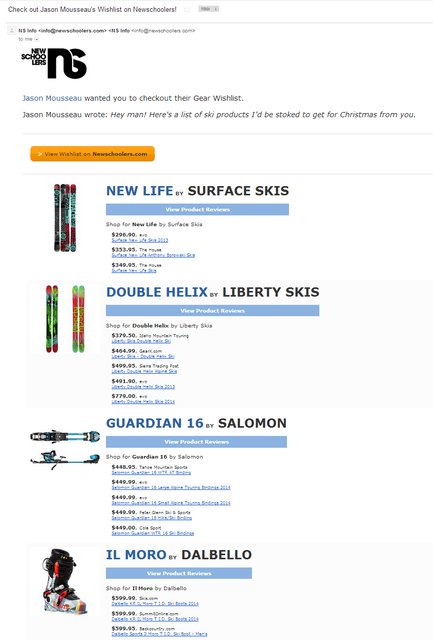 ---
Questions? Concerns? Feel free to ask them in the comments and I'll get back to you ASAP. Thanks and happy reviewing!